»
Incline Village Substation/Marine-9
Incline Village Substation/Marine-9
Incline Village - Non Emergency -
Main Dispatch: (775) 785-9276   (775) 785-WCSO                                    

Incline Village Substation
Administrative Office: (775) 832-4107

Incline Village Substation Commander
Captain Brandon Zirkle
Main Phone: (775) 832-4114
Lieutenant Anthony Miceli
Amiceli@washoecounty.us
Incline Substation Front Desk Hours:
Monday - Thursday (excluding holiday) 8:00am to 12:00pm and 1:00pm to 4:00pm
Closed Fridays
To schedule an appointment for Work Permits, Business License, CCW and Fingerprinting please call (775) 832-4107.
Bear Information - Be Bear Aware!
Click HERE to view the video "Urban Bears" presented by the Washoe County Health District
The Incline Village Substation is a full-service satellite station which provides all necessary law enforcement services to the citizens and visitors of Incline Village and Crystal Bay. The Incline Village Substation of the Washoe County Sheriff's Office has the primary responsibility of providing law enforcement, search and rescue, and civil process services for an area from the Mt. Rose summit to Crystal Bay and Incline Village on the northeastern shores of Lake Tahoe.
Services available at the Substation include processing of work cards, fingerprinting, Concealed Weapons Permits (CCWs), dog licenses, and civil process, as well as assisting in crime/incident reporting.  Administration office phone:  (775) 832-4107.
Administration Office Hours are: 
Monday through Thursday, 8:00 a.m. - 1:00 p.m. and 2:00 p.m. - 5:00 p.m.  (excluding Holidays)
Deputies are available 24/7
MARINE 9 - Patroling Lake Tahoe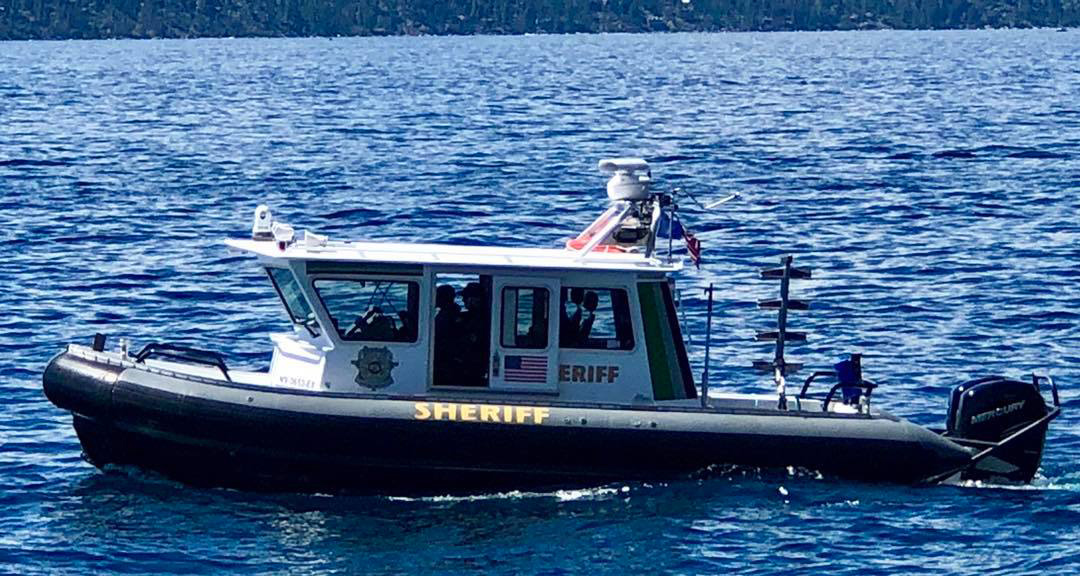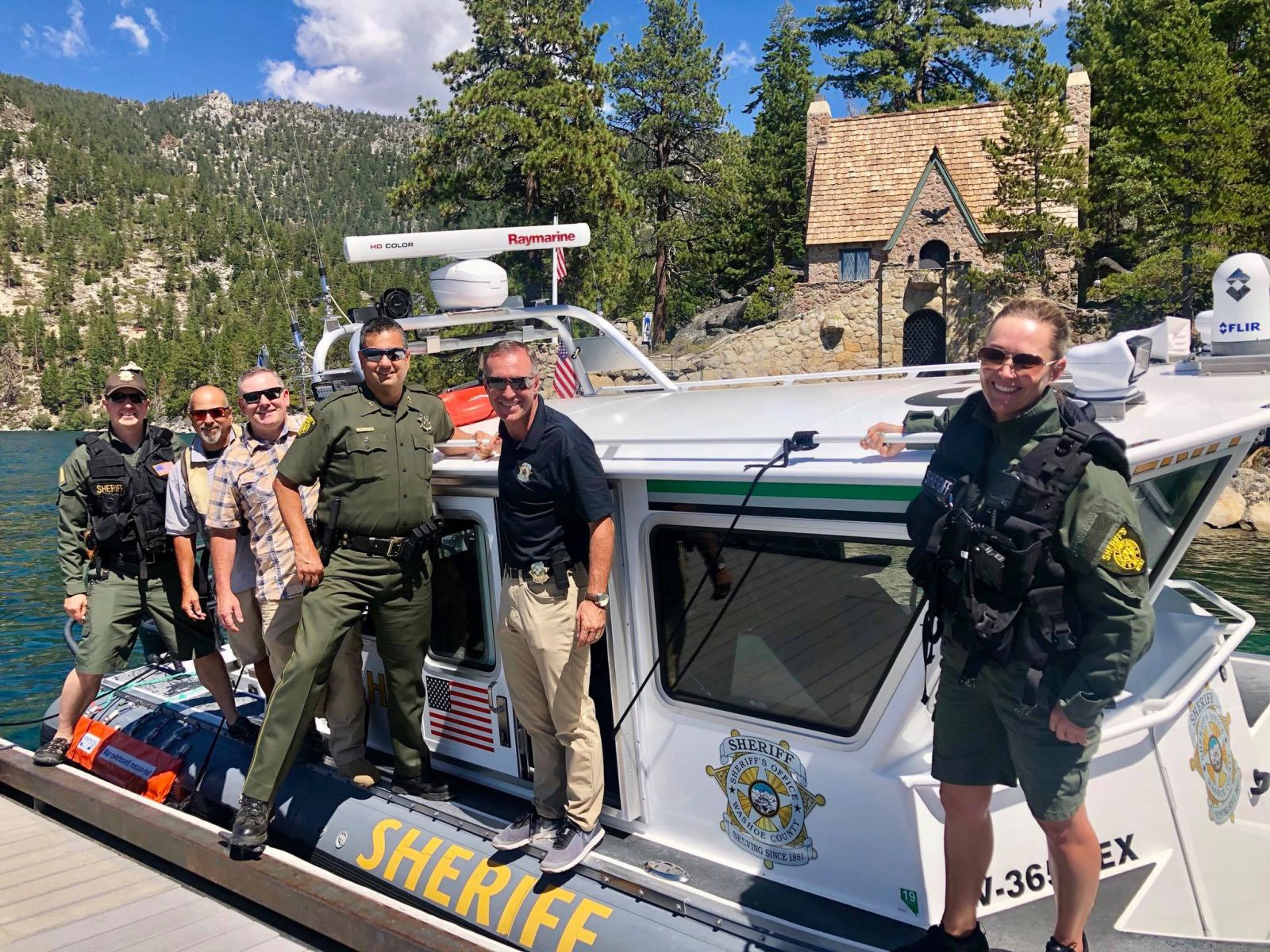 For over 20 years, the Washoe County Sheriff's Office has been patrolling the waters of Lake Tahoe from the California state line to Carson County line.  The Washoe County Sheriff's Office Marine 9 is a Titan Pilot, T-280 RHIB (Rigid Hull Inflatable Boat) Vessel.  This 28 foot vessel is the newest addition to the Washoe County Sheriff's Office and the Incline Village Substation, Lake Tahoe.  With latest radar, sonar, and navigational technology by RayMarine, Marine 9 is also equipped with Forward Looking InfraRed (FLIR), a video system, and a SirenMarine early warning system which notifies emergency operators of a variety of systems failures.  Marine 9 is powered by twin 300HP Mercury Verado engines with a top speed over 50 MPH.
Marine 9 is crewed and operated by commissioned deputy sheriffs. Marine 9 was purchased in partnership with the community and with drug forfeiture funds.
Important Phone Numbers In and Around the Area:
Emergencies:  dial 911
Non-emergency Dispatch:  (775) 785-WCSO (9276)
Road conditions in Nevada:  dial 511 or (877) 687-6237
Snow Conditions – Incline Hotline – Parking Red/Green Day: (775) 833-5555 ext 1
Road Conditions - California: (800) 427-6723 or (916) 445-1534
Road Hazards - NDOT: (775) 834-8300
Road Hazards - WC: (775) 832-4125
Incline Village Chamber of Commerce: (775) 831-4440
Incline Village General Improvement District: (775) 832-1100
Incline Village Justice Court: (775) 832-4100
Animal Control:  (775) 322-DOGS (3647)
Bears:  (775) 688-BEAR (2327)
Department of Wildlife: (775) 688-1500