»
Inmate Education and Counseling Programs
Inmate Education and Counseling Programs
Main Phone: (775) 785-6425 or (775) 328-2917 Chaplain phone: 775 328-2976
The Washoe County Detention Facility has continued to expand its Programs Unit to give inmates opportunities for effective rehabilitative experience while incarcerated.  The facility currently offers a wide range of self-help programs to incarcerated inmates.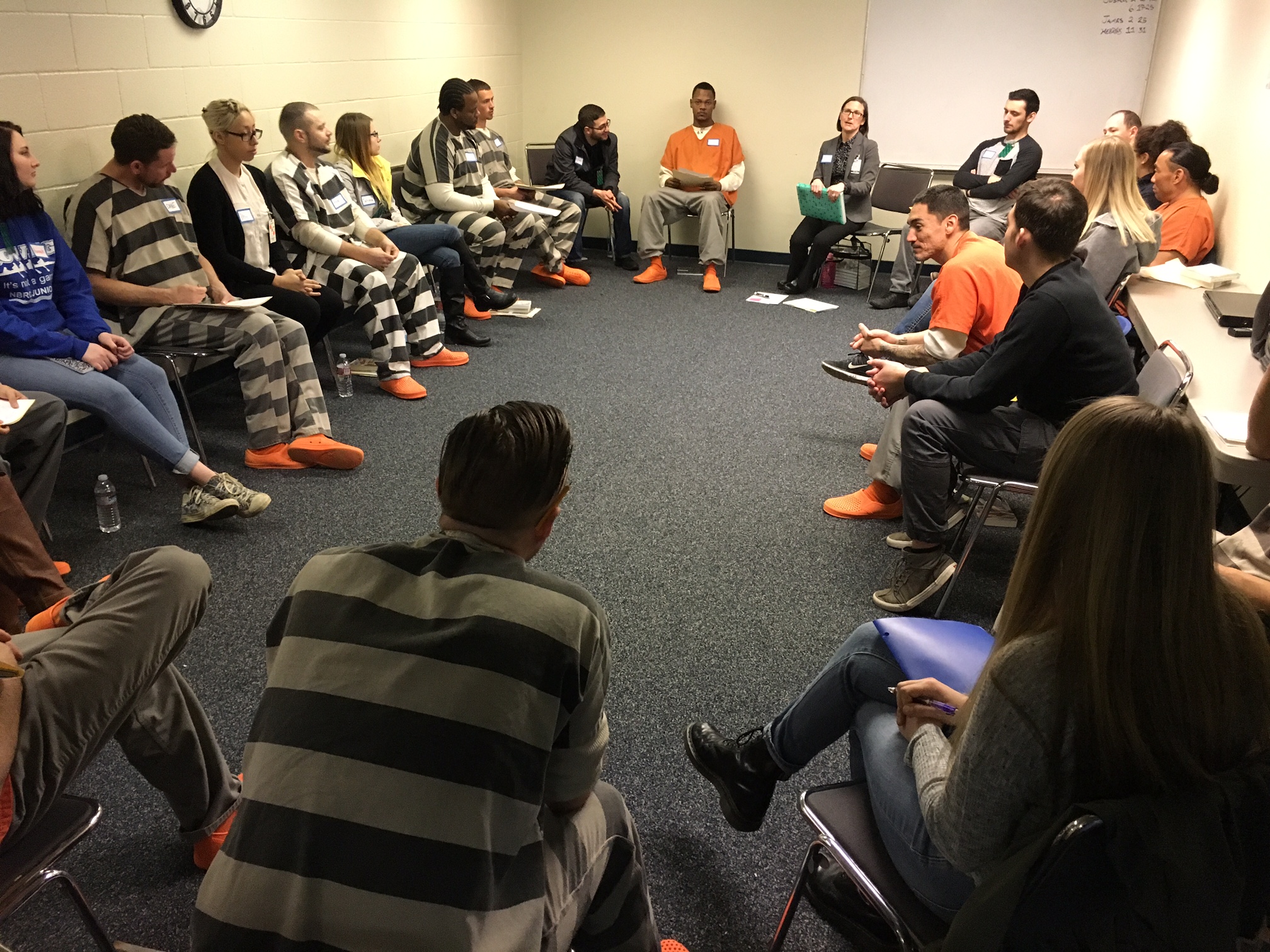 Programs include, but are not limited to:
  Anger Management/Domestic Violence
  High School Equivalency (HSE)
  Goal Setting/Getting Ahead While Getting Out
  Mental Health
  Parenting & Family
  Religious Services/Counseling
  Sexual Exploitation/Prevention Counseling
  Smart Shopper- Nutrition and Meal Planning
  Substance Abuse Prevention
  Veterans Justice Outreach Program
  Women's Empowerment Workshops
        (Click picture for full story)  

Under NRS 211, inmates completing their HSE and/or 8 sessions of Substance Abuse, and/or 14 session of Anger Management, and/or 8 sessions of Getting Ahead While Getting Out are eligible to receive a 5-day early release from custody.  
Description of classes:

Goal Setting Course/Getting Ahead While Getting Out (GAGO):  Inmates are taught to set SMART (Specific, Measurable, Achievable, Rewarding, and Trackable) goals.  Setting goals gives inmates long-term vision and short-term motivation.  It focuses inmates' acquisition of knowledge, and helps them to organize their time and their resources so that they can make the very most of their lives. 
HSE/Vocational Skills:
  Participants learn in a Programs classroom setting until the RISE Academy instructor deems that they are ready for testing. Participants are offered pre and post-testing, which is conducted on a secure computer with nearly instantaneous test results. Upon passing the tests, HSE certification is awarded.
Anger Management/Domestic Violence/Substance Abuse/Parenting/Mental Health: 
American Comprehensive Counseling Services (ACCS) is a privately owned corporation serving Northern Nevada since 1997 that offers a full complement of outpatient mental health assessment and treatment services.  ACCS currently provides many of these services on a contract basis for Washoe County inmates.  These services include certified domestic violence, substance abuse and Co-Occurring disorders group treatment programs, and Parenting and Family Programs.  ACCS is committed to enhancing public safety via excellence in psychotherapy and risk/needs assessment. 
Women's Empowerment Workshops:
  Focuses on the theme that self-esteem and self-respect empowers women to escape abusive situations, and includes interactive discussions about violence and self-esteem as applicable to the women's own previous experiences.  It is this awareness/empowerment that is often the deciding factor whether a woman decides to
take action
to seek help for her situation or remain in an abusive relationship.