Undersheriff Wayne Yarbrough
Undersheriff Wayne Yarbrough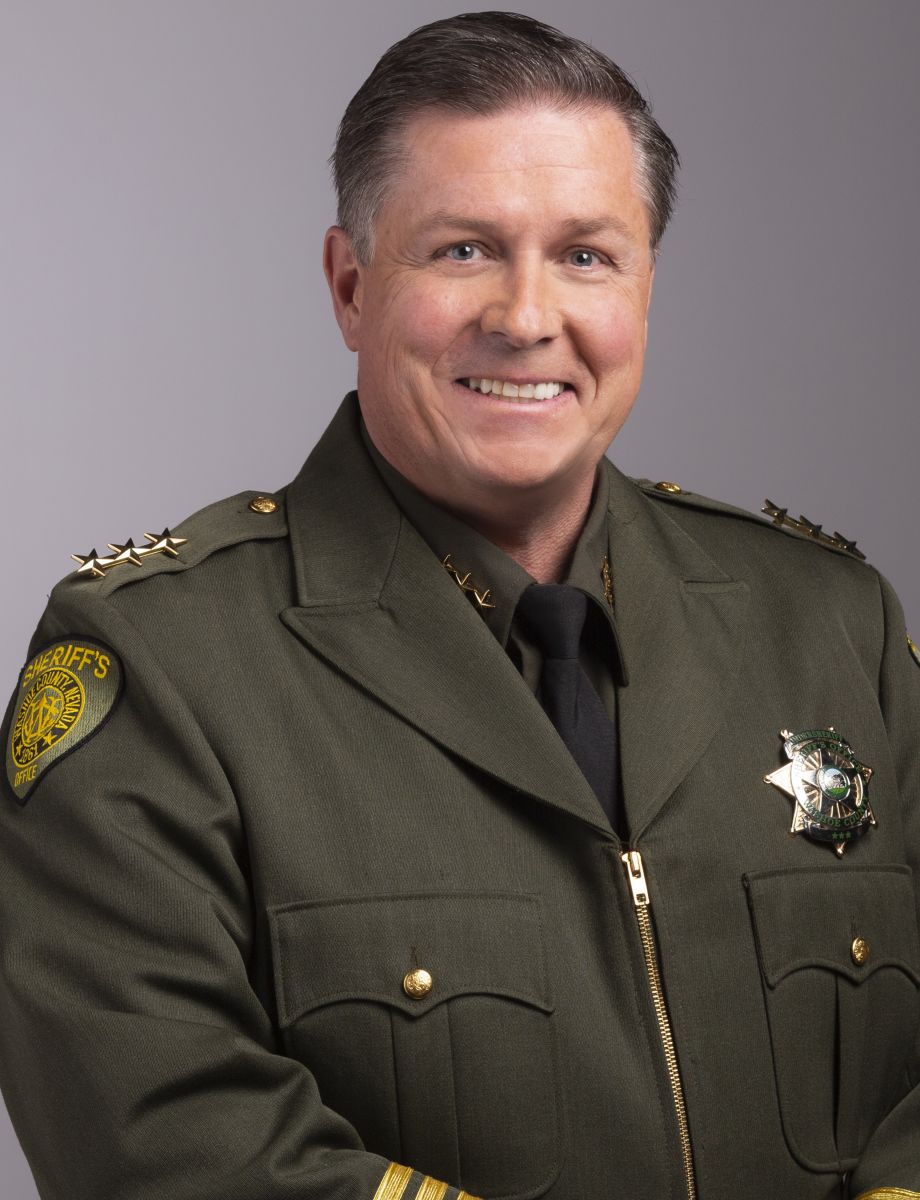 Undersheriff Wayne Yarbrough is second in command of the Washoe County Sheriff's Office. In this position he serves as the Chief Administrator and Executive Officer to the Sheriff. His responsibilities include strategic operations and oversight of all Sheriff's Office Divisions.
Undersheriff Wayne Yarbrough began his service with the Washoe County Sheriff's Office in 1988 as a deputy sheriff. During his career, he has worked numerous assignments within the Sheriff's Office, including Detention, Patrol, Detectives, and Training.
Undersheriff Yarbrough was promoted to Sergeant in 1998 and was assigned to Incline Village, Lake Tahoe. In 2000, he was transferred to Detectives where he supervised the Crimes against Property Unit and later the Crimes against Children Unit.
Undersheriff Yarbrough was promoted to Lieutenant in 2002. His first assignment as Lieutenant was in Detention Operations, including Courts, Court Transportation and Inmate Work Programs. He moved to the Patrol Division in 2005 where he supervised the Front Desk Personnel, Reserves, Community Liaison Officers, and the K-9 Unit. Three years later he transferred to Detectives to supervise the Crimes against Persons Unit, Crimes against Children Unit, and the Crimes against Property Unit.
While in Detectives he was promoted to Captain. He became Captain of the Patrol Division in 2009. In 2011 he transferred to Detention and served as the Division Captain until his retirement in 2013.
Undersheriff Yarbrough has attended numerous specialized law enforcement courses to include; the Southwest Command College in 2006, Senior Management Institute for Police, Boston, Massachusetts 2007, and is a Graduate of the FBI National Academy, Session 246, to name a few.
Undersheriff Yarbrough belongs to a law enforcement family and is very proud of his wife and two children who all currently serve the community at local law enforcement agencies.