Washoe County Sheriff's Office
For Immediate Release
PR #:
2000073
Date Issued:
Jun 16, 2020 - 2:46pm

---

Washoe County Sheriff's Office deputies report 14-hour standoff in South Reno has ended

CASE #:
20-2510
WHEN:
June 16, 2020
WHERE:
Ravenswood Way
CONTACT:
Brooke Howard Division Manager-Community Engagement Office 775-785-6205
---
Washoe County Sheriff's Office deputies concluded a more than 14-hour standoff earlier today in South Reno with an armed, suicidal man who had barricaded himself inside a home. Sheriff's Office negotiators were communicating with the man for hours, trying to talk him into surrendering, when he shot himself.
At approximately 8:00 p.m. on Monday, June 15th, deputies were called to a residence on Ravenswood Way, off Kivett on a report of a family disturbance in which one of the subjects, described as an adult male, had barricaded himself in the garage and was acting extremely erratically.
The subject was armed and threatened his brother's life by pointing the gun at him and voiced threats against him. The suspect also made suicidal statements and gestures. A temporary protection order naming the suspect had recently expired. For the safety of the public and responding deputies, the Sheriff's Office SWAT and Hostage Negotiation teams were deployed.
A few hours into the standoff, two robotic cameras were deployed inside the home to determine the man's exact location. During the standoff, the subject fired a single round from a handgun in an unknown direction.
Throughout the next 12 hours, Sheriff's Office negotiators continued to talk with the subject in an effort to keep the situation from escalating.
The subject has been transported via REMSA to the hospital. Status is unknown at this time.
"It is always our hope that no deputies, members of the public, or the subject in these cases are harmed in any way," said Sheriff Darin Balaam. Anyone struggling with suicidal thoughts is encouraged to call the National Suicide Prevention hotline at 1-800-273-TALK, where you will be connected to "a skilled, trained counselor at a crisis center in your area."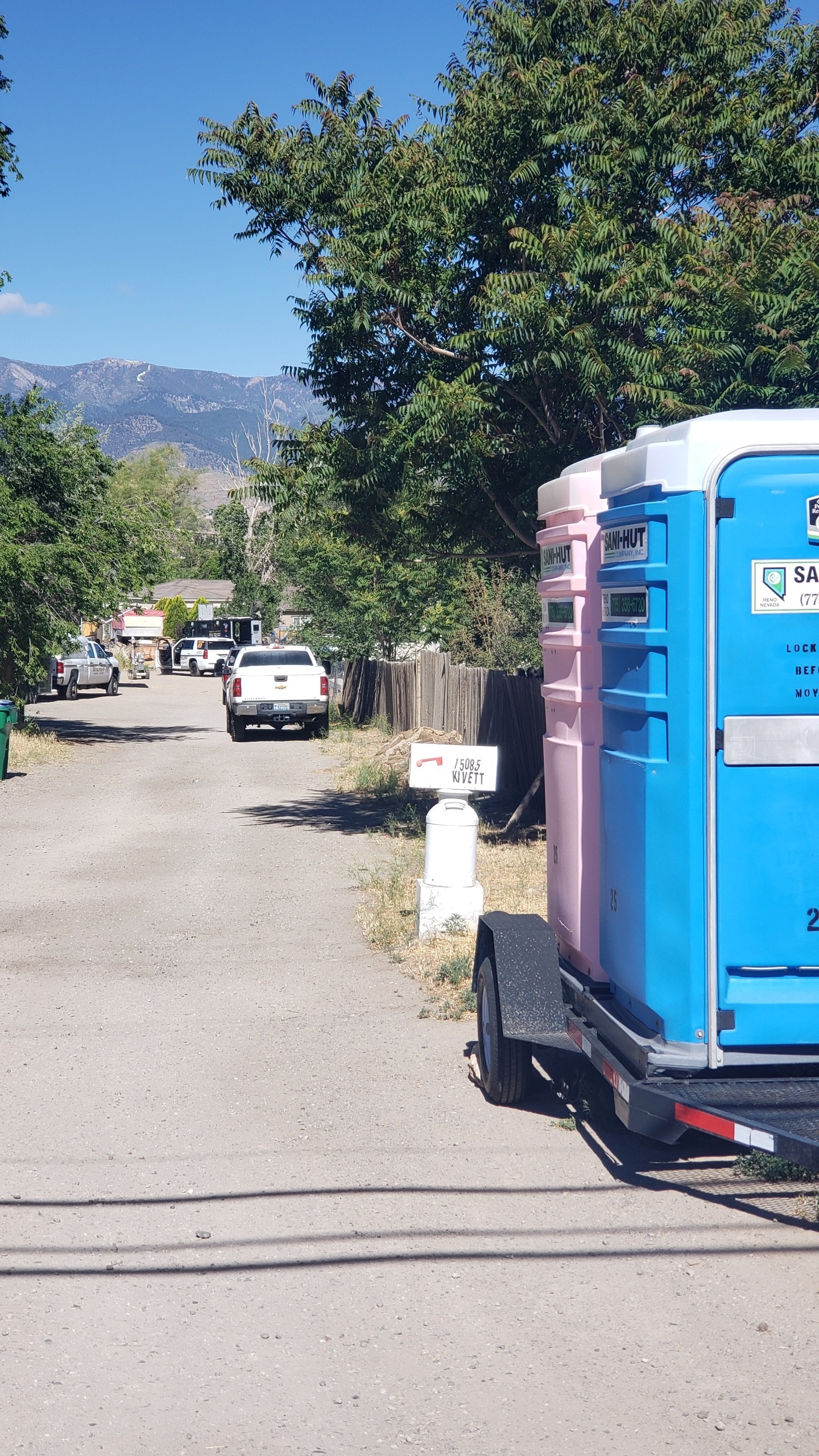 The Washoe County Sheriff's Office is dedicated to preserving a safe and secure community with professionalism, respect, integrity and the highest commitment to equality. Sheriff Darin Balaam is the 27th person elected to serve as the Sheriff of Washoe County since the Office was created in 1861. The Washoe County Sheriff's Office strives to ensure public safety by building trust and creating partnerships within the diverse communities in which we serve. We will promote the dignity of all people supported by our words and actions through open communication while fostering an environment of professionalism, integrity and mutual respect.
###