Washoe County Sheriff's Office
For Immediate Release
PR #:
2000053
Date Issued:
May 14, 2020 - 4:43pm

---

Sheriff's Office asks for help identifying vehicle involved in Incline hit and run

CONTACT:
Sarah Johns
911 Parr Blvd
Reno, NV. 89512
Office: 775-785-6235
Cell: 775-391-0407
---
Washoe County Sheriff's Office deputies are asking for the public's assistance in locating a vehicle believed to be involved in a hit and run crash that occurred Tuesday evening in Incline Village.
The crash occurred at approximately 6 p.m. on May 12, 2020, in the area of College Drive and Crest Lane. No injuries were reported.
Deputies are looking for a silver 2001-2004 Toyota Tacoma, similar to the one pictured below. The suspect vehicle should have damage to the left front fender and front bumper.
Anyone with information is asked to contact the Washoe County Sheriff's Office non-emergency line at (775) 785-WCSO or Secret Witness at (775) 322-4900. Refer to case WC20-2003.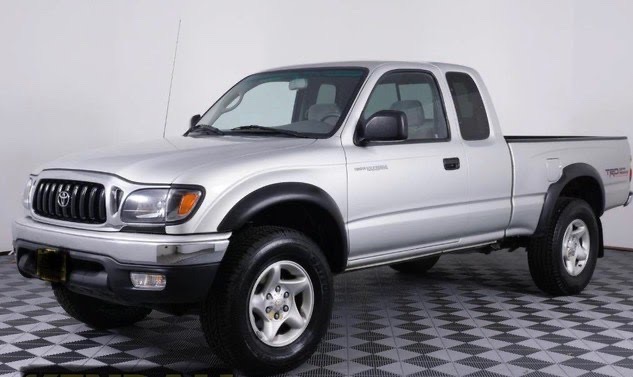 The Washoe County Sheriff's Office is dedicated to preserving a safe and secure community with professionalism, respect, integrity and the highest commitment to equality. Sheriff Darin Balaam is the 27th person elected to serve as the Sheriff of Washoe County since the Office was created in 1861. The Washoe County Sheriff's Office strives to ensure public safety by building trust and creating partnerships within the diverse communities in which we serve. We will promote the dignity of all people supported by our words and actions through open communication while fostering an environment of professionalism, integrity and mutual respect.
###