Washoe County Sheriff's Office
For Immediate Release
PR #:
2000052
Date Issued:
May 13, 2020 - 3:00pm

---

Washoe County Sheriff's Office updates officer involved shooting investigation

CONTACT:
Sarah Johns
911 Parr Blvd
Reno, NV. 89512
Office: 775-785-6235
Cell: 775-391-0407
---
Washoe County Sheriff's Office detectives continue to lead the regional investigation of a Sparks Police Department officer involved shooting that occurred on Interstate 80 near Derby Dam early Tuesday, May 5, 2020.
As previously reported, Sparks Police officers initially responded to a report of a larceny that had just occurred at a business in the 1600 block of Victorian Avenue. On arrival officers saw the suspect getting into a vehicle and driving away.
Officers attempted a traffic stop; however, the suspect fled in the vehicle and a pursuit ensued. Officers then reported hearing a noise that may have been gunfire requiring the officers to proceed with caution.
The pursuit continued through the industrial area of east Sparks where the suspect drove through a fence in order to elude officers. The suspect then worked his way to the eastbound lanes of Interstate-80 where he continued to elude officers even after his vehicle had run over a spike strip placed by Nevada Highway Patrol.
At approximately 12:56 a.m. the incident escalated to an officer involved shooting on the freeway near mile marker 41.
The suspect, later identified as 38-year-old Joseph Patrick Williams, was transported to a local hospital for treatment. No other civilians or officers were injured in this incident.
Williams has since been released from the hospital and booked into the Washoe County Sheriff's Office Detention Facility on a charge of felony eluding.
The Washoe County Regional Officer Involved Shooting Protocol has been activated. The Sheriff's Office is the lead agency for this investigation, working with investigators from the Reno Police Department, and the Washoe County District Attorney's Office. Once completed, the investigation will be forwarded to the District Attorney for his review.
This is an ongoing investigation, anyone with information that can assist the investigation is asked to call the Washoe County Sheriff's Office Detective Division at (775) 328-3320 or Secret Witness at (775) 322-4900. Refer to case number WC20-1879.
Additional updates will be provided as they become available.
PHOTO: Joseph Patrick Williams, 38, is currently booked in the Washoe County Sheriff's Office Detention Facility on a charge of felony eluding.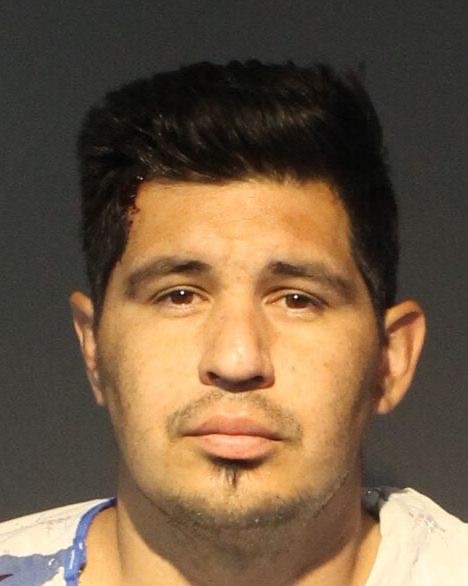 The Washoe County Sheriff's Office is dedicated to preserving a safe and secure community with professionalism, respect, integrity and the highest commitment to equality. Sheriff Darin Balaam is the 27th person elected to serve as the Sheriff of Washoe County since the Office was created in 1861. The Washoe County Sheriff's Office strives to ensure public safety by building trust and creating partnerships within the diverse communities in which we serve. We will promote the dignity of all people supported by our words and actions through open communication while fostering an environment of professionalism, integrity and mutual respect.
###