Washoe County Sheriff's Office
For Immediate Release
PR #:
2000045
Date Issued:
Apr 22, 2020 - 3:43pm

---

Sheriff's Office asks public to be on the lookout for missing Spanish Springs man

CONTACT:
Sarah Johns
911 Parr Blvd
Reno, NV. 89512
Office: 775-785-6235
Cell: 775-391-0407
---
SPANISH SPRINGS, Nev. -- The Washoe County Sheriff's Office is asking the public to be on the lookout for a Spanish Springs man who has been missing since last night.
Patrick Murphy, age 67, was last seen leaving Northern Nevada Medical Center at 8:30 p.m. on Tuesday, April 21, 2020. He was on foot and it's believed he was heading to the area of downtown Reno.
Mr. Murphy is described as six feet tall, 156 pounds with long grey hair, a beard, and blue eyes. He was last seen wearing a black shirt and black pants, and he may be barefoot.
Due to ongoing medical issues, Mr. Murphy's family is very concerned about his welfare.
Anyone with information about the whereabouts of Mr. Murphy is asked to contact Washoe County Sheriff's Dispatch at (775) 785-WCSO.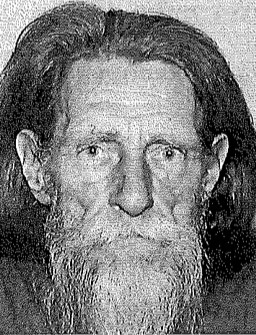 The Washoe County Sheriff's Office is dedicated to preserving a safe and secure community with professionalism, respect, integrity and the highest commitment to equality. Sheriff Darin Balaam is the 27th person elected to serve as the Sheriff of Washoe County since the Office was created in 1861. The Washoe County Sheriff's Office strives to ensure public safety by building trust and creating partnerships within the diverse communities in which we serve. We will promote the dignity of all people supported by our words and actions through open communication while fostering an environment of professionalism, integrity and mutual respect.
###