Washoe County Sheriff's Office
For Immediate Release
PR #:
2000043
Date Issued:
Apr 14, 2020 - 3:13pm

---

Sheriff Balaam Announces Public Information Officer Transition Period

CONTACT:
Mary-Sarah Kinner Government Affairs Liaison Washoe County Sheriff's Office Desk: 775-328-3006 Cell: 775-399-1759
---
Washoe County Sheriff Darin Balaam announced today that the Sheriff's Office Public Information Officer Bob Harmon will retire on May 22, 2020. Former KOLO 8 News Now Anchor Sarah Johns has been hired as the next Public Information Officer for the Sheriff's Office.
"Bob Harmon has served the Washoe County Sheriff's Office with honor and dignity for ten years," Balaam said. "He is a trusted and valued member of our family and he will be deeply missed. On behalf of the entire Sheriff's Office family, we thank Bob for his dedicated service and wish him and his family a very happy and fulfilling retirement."
Harmon said that it was he who should be thanking the Sheriff's Office.
"I have been part of something very special for the past decade thanks to the men and women who serve at the Sheriff's Office," Harmon said. "I will miss working with them more than words can say. I will also miss working with the many professional journalists who have covered this Office over the years and who also serve the public safety of our community by providing timely information."
Johns will work closely with Harmon over the next six weeks as the transition occurs.
"I am pleased that Sarah Johns has agreed to join the Sheriff's Office family and I look forward to working with her to inform and educate the community on public safety issues," Balaam added. "As a former news anchor, Sarah has a wealth of experience and understands what is needed to get accurate, timely and important information to the community. I am grateful to Bob for the mentorship he will provide to Sarah over the course of the next six weeks."
"Bob has a respected and well-storied career," Johns said. "He set an incredibly high standard and is widely respected by the many journalists he worked with. His are huge shoes to fill. I look forward to working with Sheriff Balaam, and the entire WCSO Family, as their dedication to our community is unmatched. Communicating their commitment to all Washoe County residents will be a delight."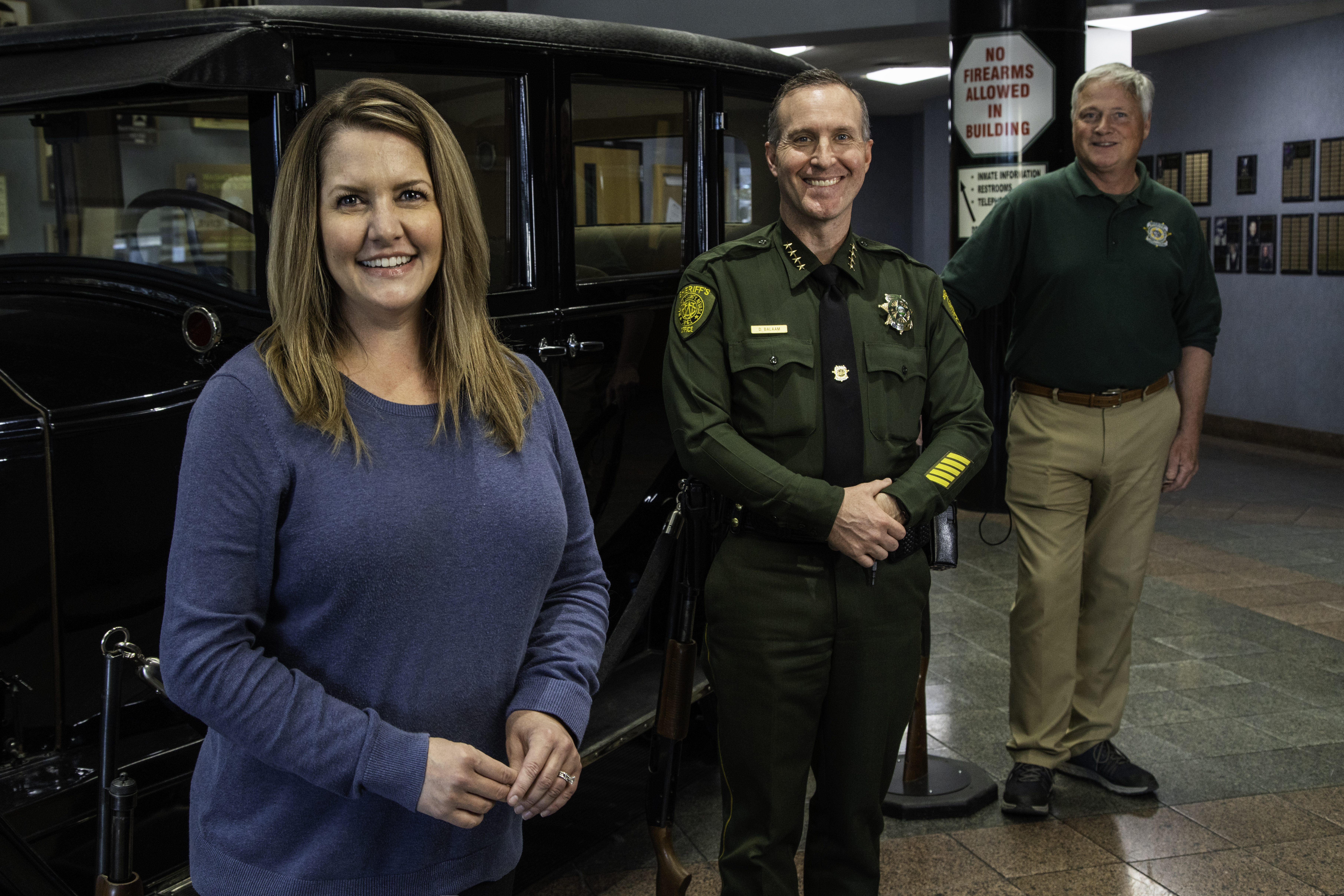 The Washoe County Sheriff's Office is dedicated to preserving a safe and secure community with professionalism, respect, integrity and the highest commitment to equality. Sheriff Darin Balaam is the 27th person elected to serve as the Sheriff of Washoe County since the Office was created in 1861. The Washoe County Sheriff's Office strives to ensure public safety by building trust and creating partnerships within the diverse communities in which we serve. We will promote the dignity of all people supported by our words and actions through open communication while fostering an environment of professionalism, integrity and mutual respect.
###