Washoe County Sheriff's Office
For Immediate Release
PR #:
2000028
Date Issued:
Feb 28, 2020 - 5:28pm

---

Sheriff Darin Balaam and Fire Chief Charles Moore praise off-duty detective and Fire Captain for lifesaving effort

CONTACT:
Bob Harmon
Washoe County Sheriff's Office
Office 775-785-6235
Cell 775-722-5517
---
Washoe County Sheriff Darin Balaam and Truckee Meadows Fire and Rescue Chief Charles Moore are praising the efforts of an off-duty Sheriff's Office detective and Truckee Meadows Fire and Rescue Captain to save the life of a man who experienced a sudden cardiac arrest during a gym class in south Reno earlier this week.
Washoe County Sheriff's Detective Jessica Troup was taking the same gym class as the victim on Wednesday morning when the cardiac arrest occurred. She immediately went to his aid and began administering CPR.
Captain Brad Noble of Truckee Meadows Fire and Rescue entered the room moments later. Captain Noble took over lifesaving measures while Detective Troup administered an AED until they were able to gain a pulse.
"They both performed CPR on the patient until the arrival of REMSA paramedics and Reno Fire Department," Chief Moore said. "Undoubtedly their efforts were important and critical to a life saved."
"It gives me great pride to work alongside such compassionate, caring, and capable people as Detective Troup and Captain Noble," Sheriff Balaam said. "Please join me in thanking them for not hesitating to save a life when needed."
photo: Captain Brad Noble, Truckee Meadow Fire and Rescue
(no photo available of Detective Troup)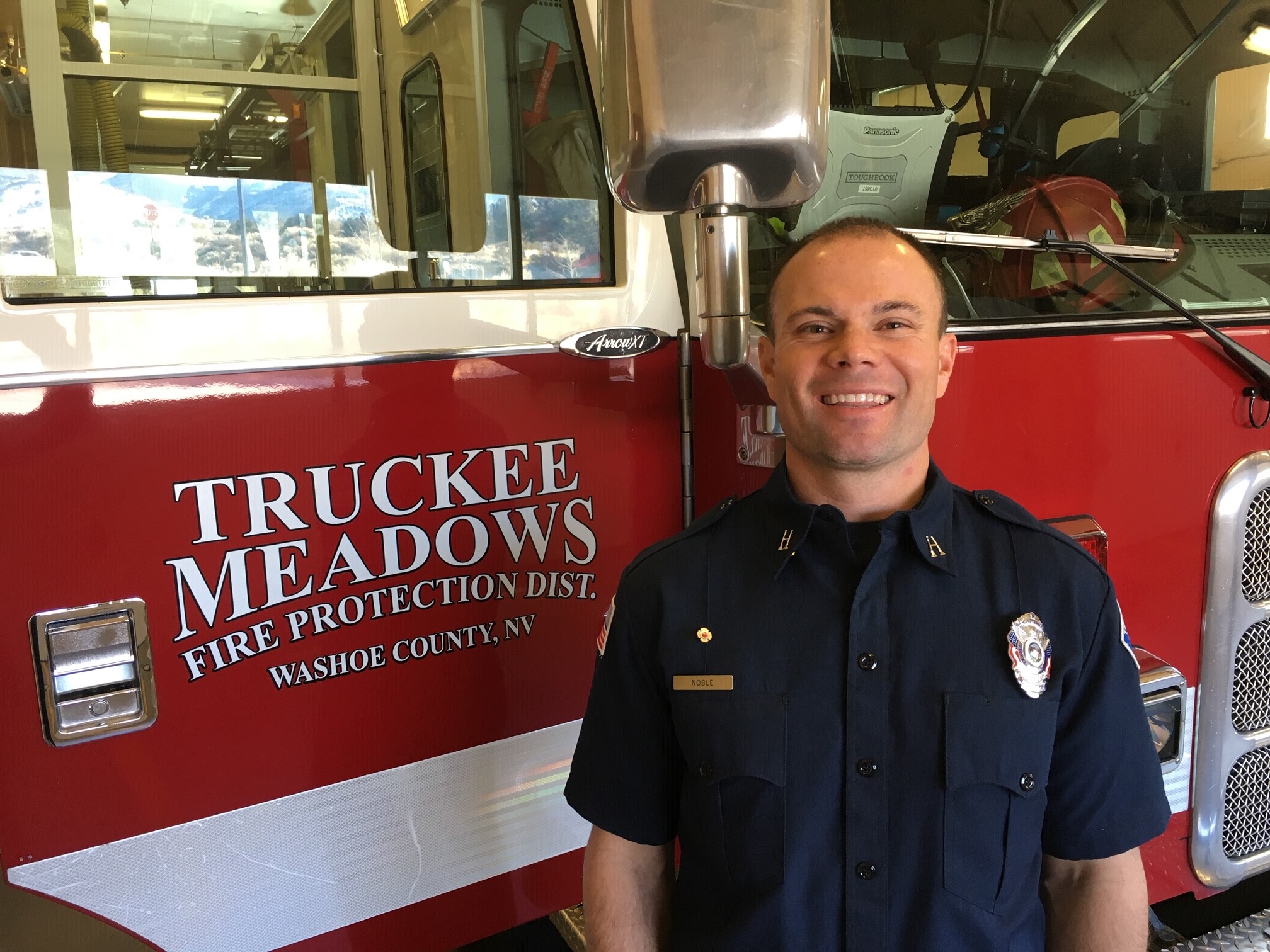 The Washoe County Sheriff's Office is dedicated to preserving a safe and secure community with professionalism, respect, integrity and the highest commitment to equality. Sheriff Darin Balaam is the 27th person elected to serve as the Sheriff of Washoe County since the Office was created in 1861. The Washoe County Sheriff's Office strives to ensure public safety by building trust and creating partnerships within the diverse communities in which we serve. We will promote the dignity of all people supported by our words and actions through open communication while fostering an environment of professionalism, integrity and mutual respect.
###