Washoe County Sheriff's Office
For Immediate Release
PR #:
1900117
Date Issued:
Oct 23, 2019 - 3:47pm

---

Spanish Springs man arrested for battering and burglarizing neighbors, deputy bit by suspect's dog

CONTACT:
Bob Harmon
Washoe County Sheriff's Office
Office 775-785-6235
Cell 775-722-5517
---
Washoe County Sheriff's deputies arrested a Spanish Springs man earlier today on multiple charges related to battery on two women and burglarizing two homes. The suspect refused to follow commands as deputies were attempting to take him into custody, and the suspect's dog attacked a Sheriff's Office K9 and bit the K9 handler, forcing deputies to shoot the dog.
The incident began at approximately 10:15 a.m. on Wednesday, October 23, 2019 when Sheriff's Office dispatch was notified of a possible residential burglary in progress on the 1400 block of Kinglet Drive.
As deputies approached the residence, they were accosted by an unknown man in front of the house next door. The subject shouted threats at the deputies before going in his garage of his residence. As a result of this behavior, deputies decided to set a perimeter around the subject's house.
Deputies then made contact with the initial reporting party who confirmed that the man who had just accosted deputies had just battered two women who live across the street. Both women were taken to the hospital for treatment of what appear to be non-life threatening injuries.
Deputies were able to contact the suspect who was now in the backyard of his house. As they were attempting to detain the suspect, one of the suspect's dogs attacked the K9 and bit the K9 deputy in the hand. The deputy was forced to shoot and kill the suspect's dog in order to prevent further injury.
The suspect attempted to struggle with deputies. Deputies used less-than-lethal force to successfully take the suspect into custody.
The suspect, identified as 46-year-old Patrick Sparhawk of Spanish Springs, was taken to a local hospital for evaluation. He is expected to be booked into the Washoe County Detention Facility on multiple charges, including two counts of battery on an elderly person and two counts of burglary.
The Sheriff's Office continues to investigate this incident. Anyone with information that can assist this investigation is asked to contact the Sheriff's Office Patrol Division at (775) 328-3350 or Secret Witness.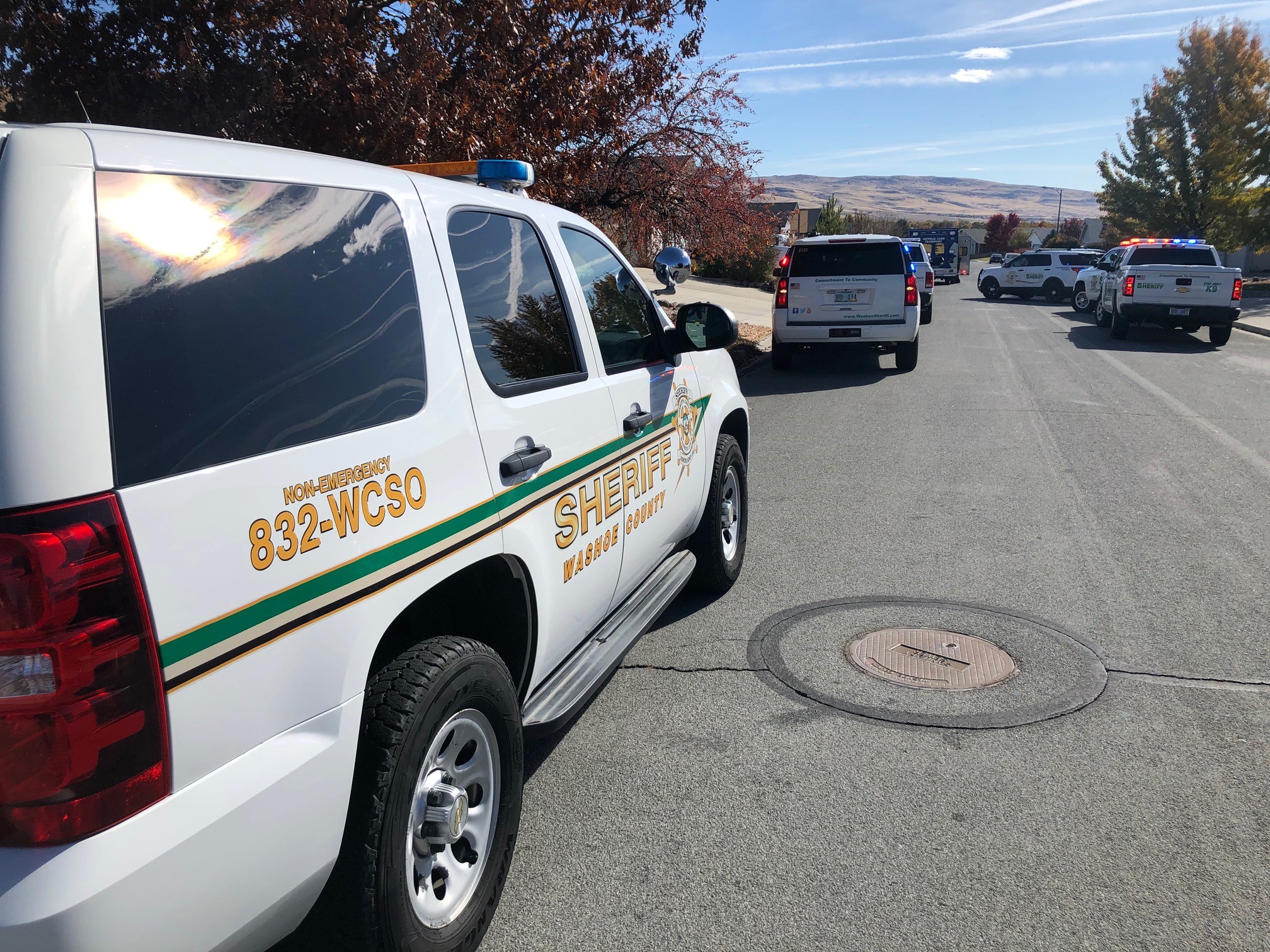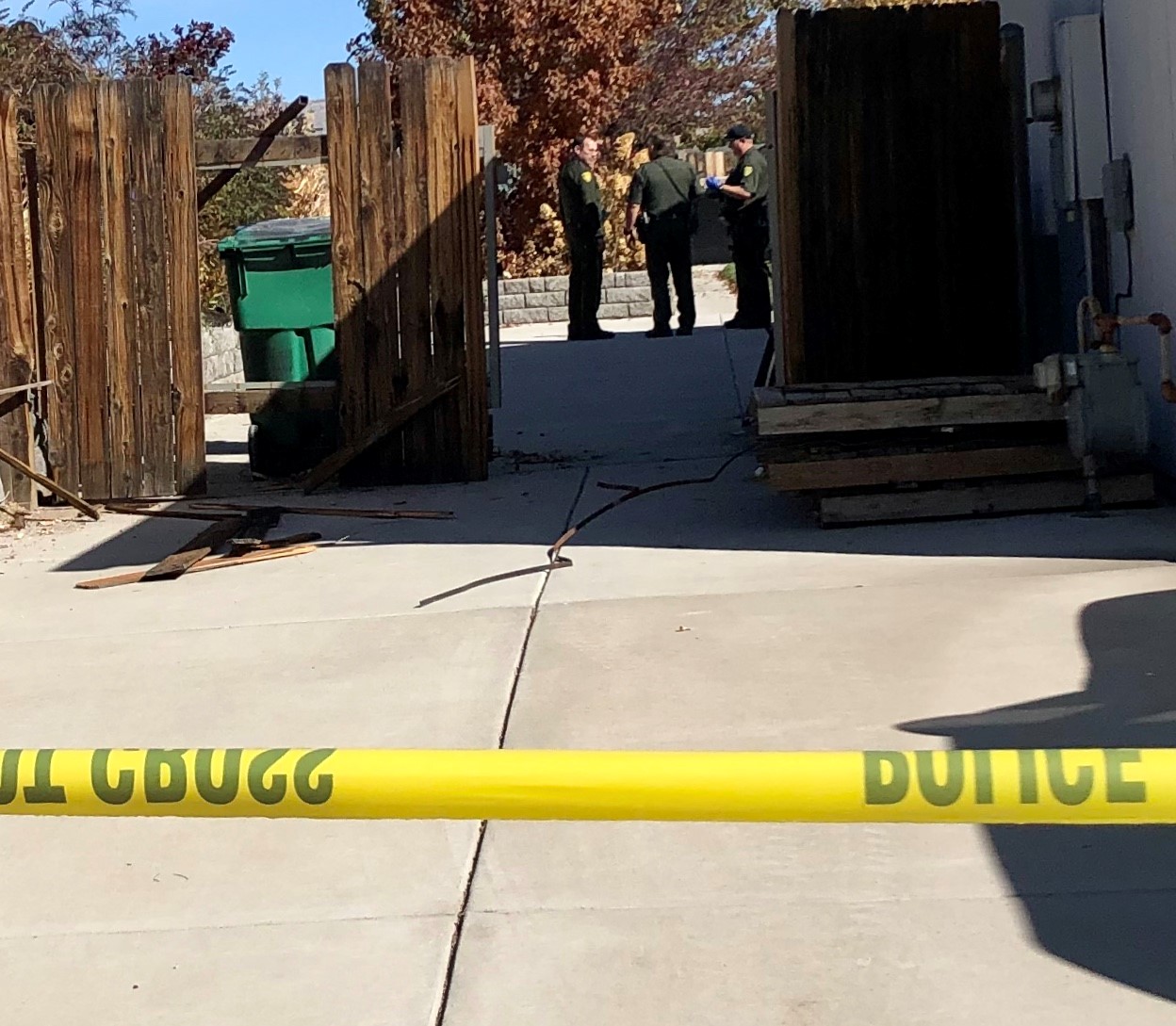 The Washoe County Sheriff's Office is dedicated to preserving a safe and secure community with professionalism, respect, integrity and the highest commitment to equality. Sheriff Darin Balaam is the 27th person elected to serve as the Sheriff of Washoe County since the Office was created in 1861. The Washoe County Sheriff's Office strives to ensure public safety by building trust and creating partnerships within the diverse communities in which we serve. We will promote the dignity of all people supported by our words and actions through open communication while fostering an environment of professionalism, integrity and mutual respect.
###