Washoe County Sheriff's Office
For Immediate Release
PR #:
1900111
Date Issued:
Oct 17, 2019 - 1:02pm

---

Citizen's report leads to illegal dumpsite cleanup

CONTACT:
Bob Harmon
Washoe County Sheriff's Office
Office 775-785-6235
Cell 775-722-5517
---
Once again, a call from a concerned citizen has assisted Washoe County Sheriff's Office efforts to combat illegal dumping in our region, demonstrating the important role residents are playing in this ongoing effort.
The citizen contacted Sheriff's Office dispatch at approximately 10:30 a.m. on Wednesday, October 9, 2019, to report a newly spotted illegal dump off the dirt extension of Estates Road in Golden Valley. The site contained more than a dozen garbage bags, TV, high chair, and other waste, including envelopes and other items with identification information.
Two deputies responded and as part of their follow-up investigation made contact with the person identified on some of the material in the dump. The person admitted that those were his belongings and that he had paid two men to legally dispose of them for him. He was not, however, able to identify the two men.
This is not the first illegal dumping incident investigated by the Sheriff's Office in which the suspects had been paid by a third party to legally dump trash. A reminder to residents to be cautious about who they pay to take away their trash.
In this case, the owner of the dumped garbage took responsibility for his belongings and drove out to clean up the site after being contacted by our deputy.
The Sheriff's Office continues to investigate this incident and asks that anyone who saw anything suspicious in that area during the afternoon or evening of Tuesday, October 8, contact the Sheriff's Office Patrol Division at (775) 328-3350 or Secret Witness.
"I want to thank all those who have come forward to help end illegal dumping in our county," Washoe County Sheriff Darin Balaam said. "It is time we take pride back in our community. Let's continue to work together to fix the illegal dumping epidemic which threatens the health and safety of Washoe County."
Anyone who comes across illegal dumping in progress is reminded to put safety first by not engaging with the dumpers. Contact Sheriff's Office dispatch at (775) 785-WCSO with information, such as the location, suspect description, vehicle description, license plate number, and a description of the material being dumped.
Persons who come across an existing illegal dump site are encouraged not to touch anything and to report the site through the Washoe County Sheriff's Office app.
For information about alternatives to illegal dumping, visit the Keep Truckee Meadows Beautiful website at ktmb.org.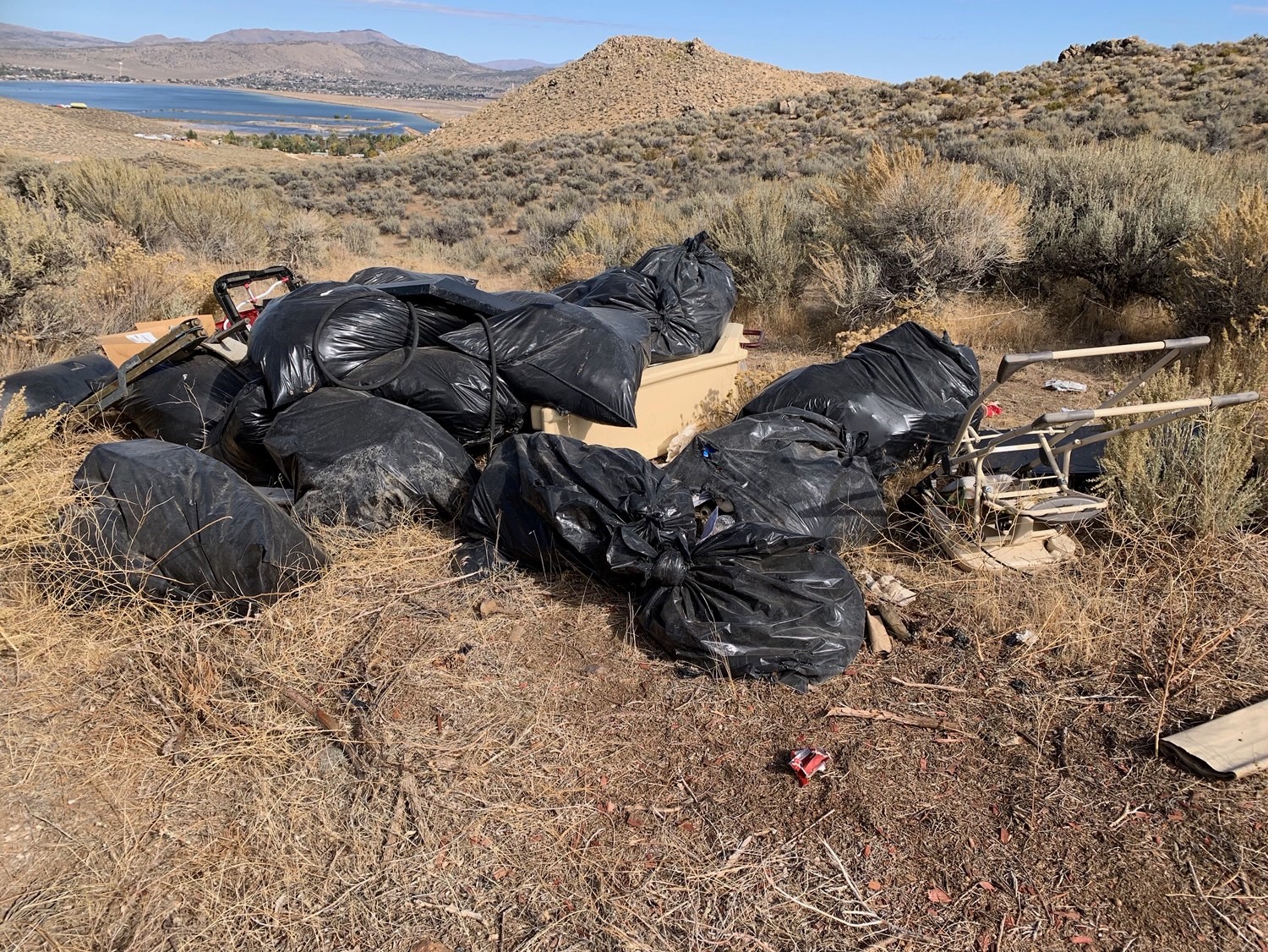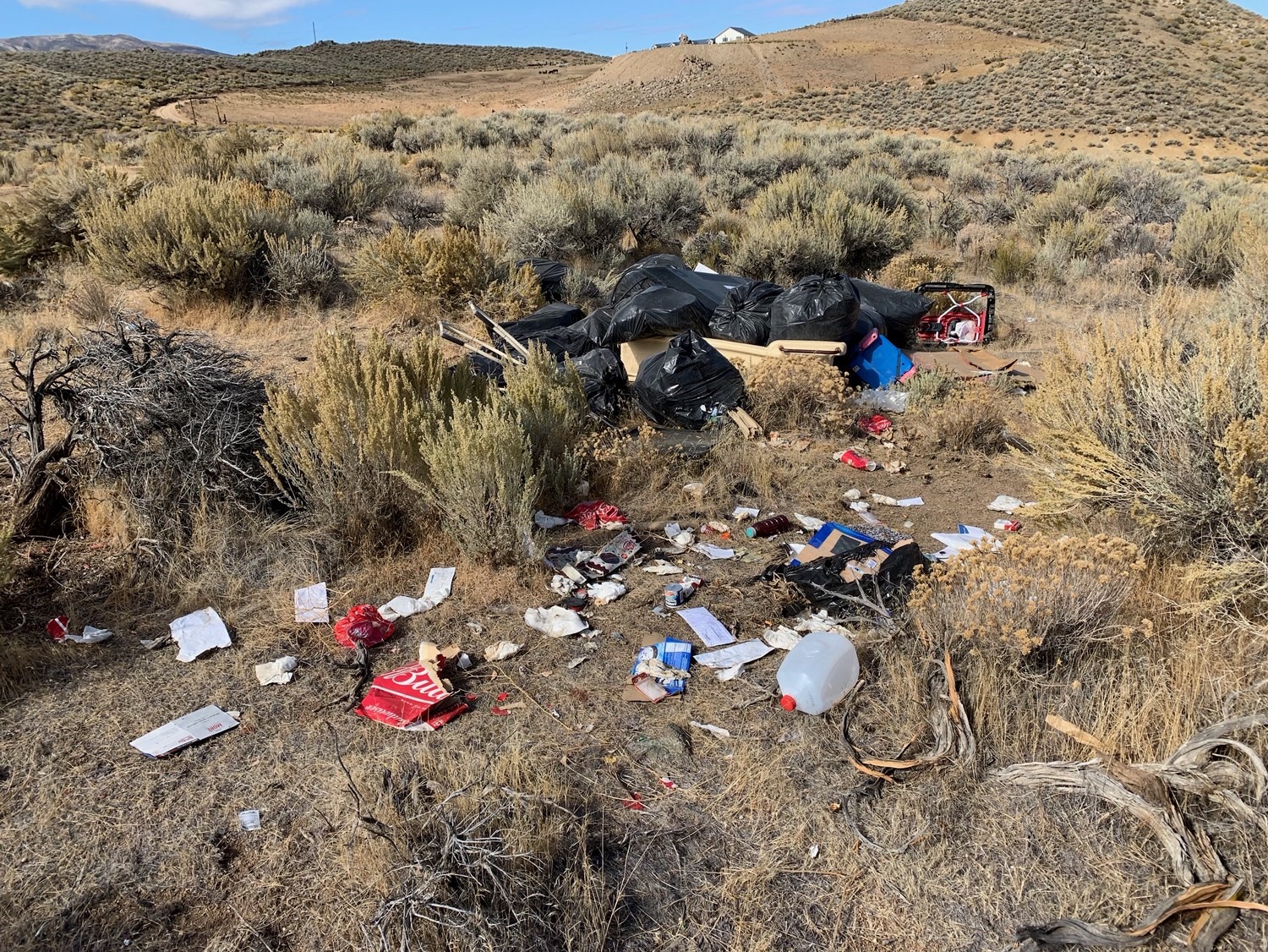 The Washoe County Sheriff's Office is dedicated to preserving a safe and secure community with professionalism, respect, integrity and the highest commitment to equality. Sheriff Darin Balaam is the 27th person elected to serve as the Sheriff of Washoe County since the Office was created in 1861. The Washoe County Sheriff's Office strives to ensure public safety by building trust and creating partnerships within the diverse communities in which we serve. We will promote the dignity of all people supported by our words and actions through open communication while fostering an environment of professionalism, integrity and mutual respect.
###