Washoe County Sheriff's Office
For Immediate Release
PR #:
1900094
Date Issued:
Sep 13, 2019 - 2:25pm

---

Sheriff's Office investigating stack of cars illegally dumped on a Sun Valley Street creating public hazard

CONTACT:
Bob Harmon
Washoe County Sheriff's Office
Office 775-785-6235
Cell 775-722-5517
---
Three cars, one on top of another, have been dumped illegally along East 6th Avenue in Sun Valley and deputies investigating the dumping are asking the public for any information that will help identify and locate the person or persons responsible.
The Sheriff's Office is making arrangements for the removal of the vehicles. In the meantime, the stack is a hazard and the public is warned to keep away from these cars for their safety.
At this point in the investigation, deputies believe the vehicles were dumped sometime between Monday afternoon and Thursday morning, very possibly around 1:30 a.m. on Wednesday morning, on 6th Avenue between Leon Drive and Lupin Drive.
Because of the unusual nature of this dump, deputies are hoping the dumpers may have caught someone's attention who can help provide information. Deputies believe the three vehicles were tied together as a stack when they were transported which would have required specialized equipment such as a forklift.
Anyone who may have seen anything, or have any information that can assist with this investigation is asked to contact the Washoe County Sheriff's Office Patrol Division at (775) 328-3350.
Illegally dumped vehicles are becoming a growing problem throughout Washoe County and Sheriff Balaam appreciates that area residents have come forward to help with this effort by reporting illegal dumping and assisting deputies with investigations.
Anyone who comes across illegal dumping in progress is reminded to put safety first. Do not engage with the dumpers. Contact Sheriff's Office dispatch at (775) 785-WCSO with information, such as the location, suspect description, vehicle description, license plate number, and a description of the material being dumped.
Persons who come across an existing illegal dump site are encouraged not to touch anything and to report the site through the Washoe County Sheriff's Office app.
For information about alternatives to illegal dumping, visit the Keep Truckee Meadows Beautiful website at ktmb.org.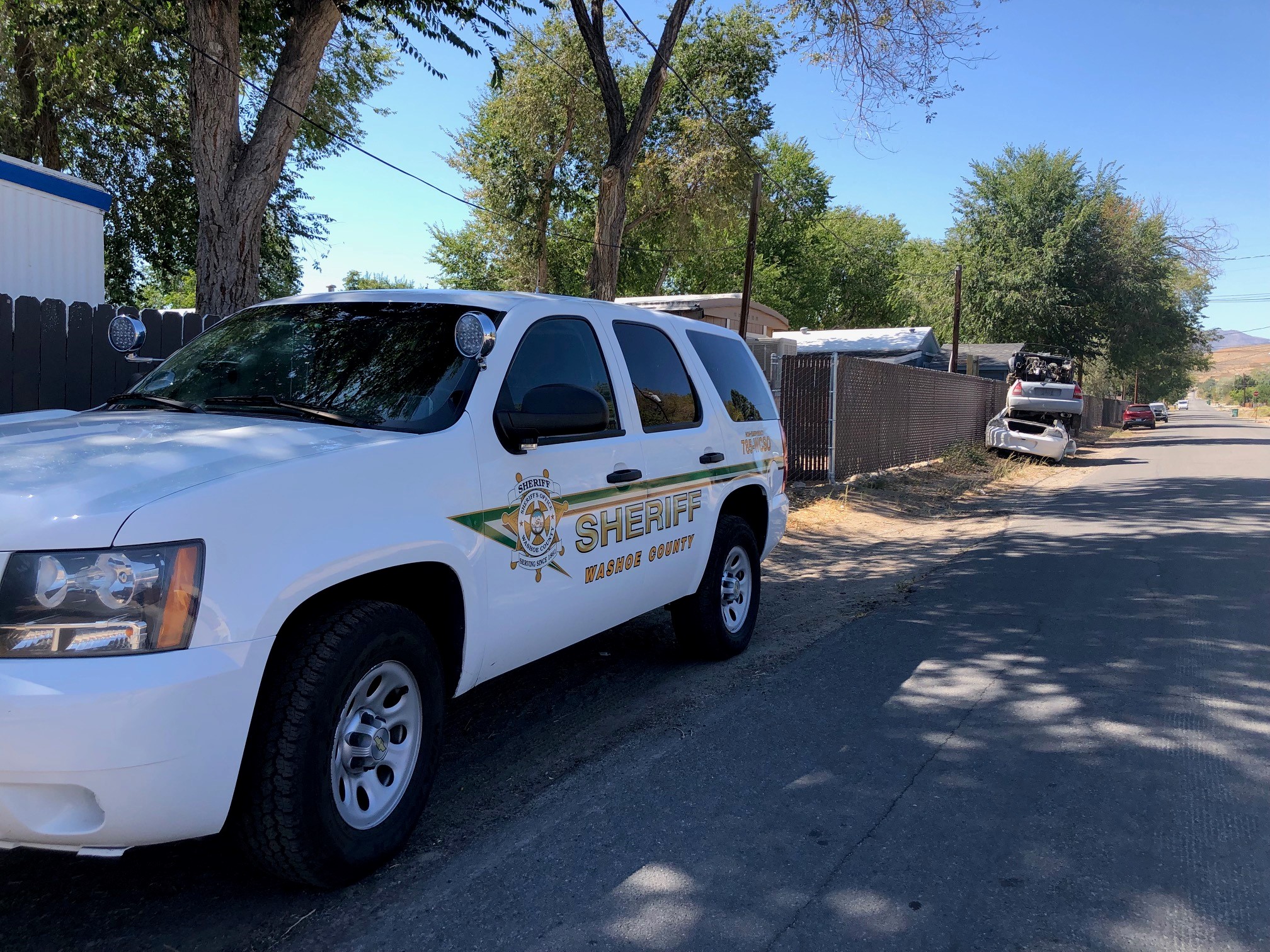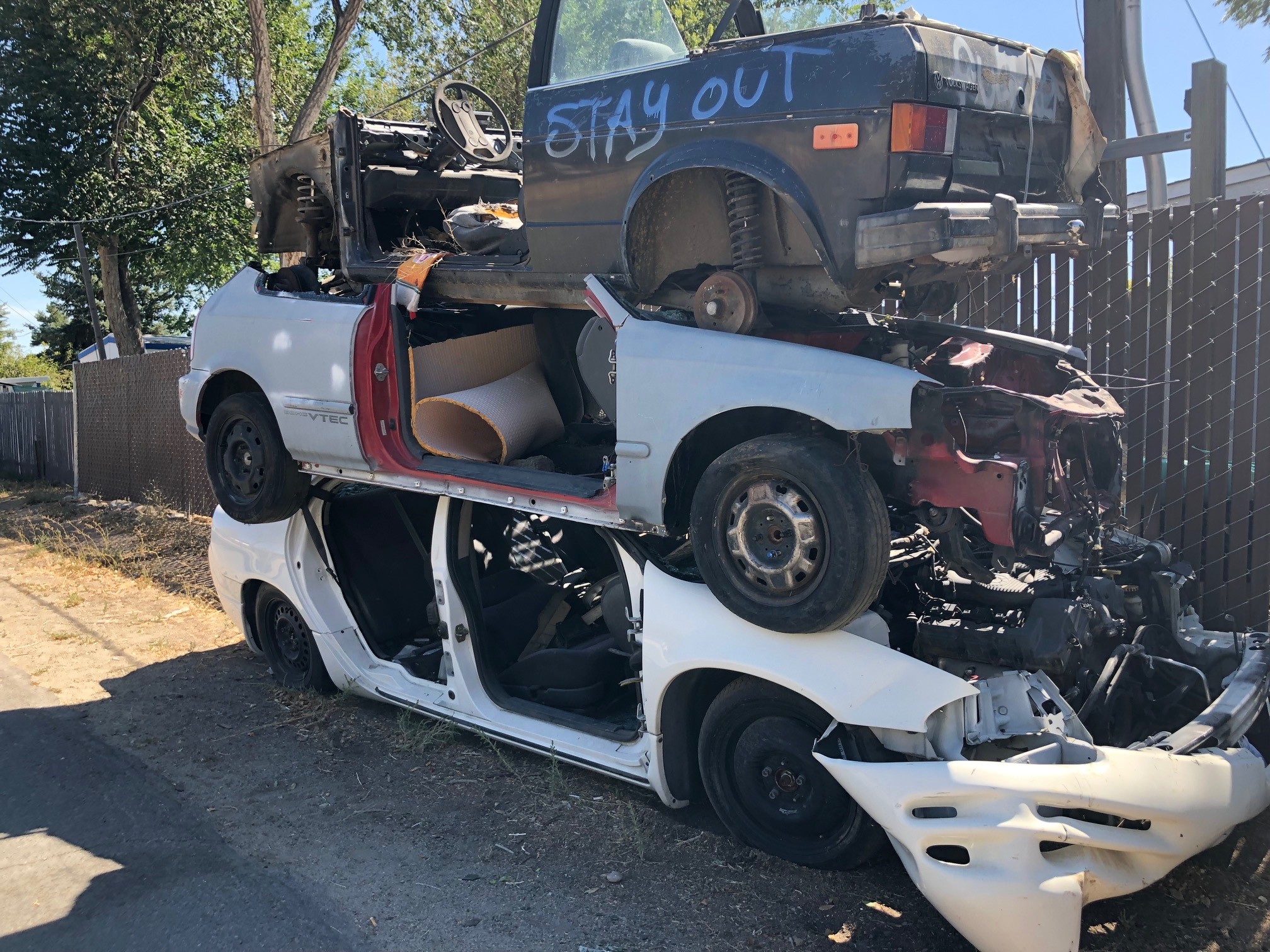 The Washoe County Sheriff's Office is dedicated to preserving a safe and secure community with professionalism, respect, integrity and the highest commitment to equality. Sheriff Darin Balaam is the 27th person elected to serve as the Sheriff of Washoe County since the Office was created in 1861. The Washoe County Sheriff's Office strives to ensure public safety by building trust and creating partnerships within the diverse communities in which we serve. We will promote the dignity of all people supported by our words and actions through open communication while fostering an environment of professionalism, integrity and mutual respect.
###