»
Washoe County Sheriff's Office investigators seek to identify armed robbery suspect
Washoe County Sheriff's Office
Date Issued:
Jan 11, 2022 - 2:00PM
For Immediate Release
Washoe County Sheriff's Office investigators seek to identify armed robbery suspect

For media inquiries contact:
Sarah Johns
Washoe County Sheriff's Office
Office: 775-785-6235
Cell: 775-391-0407
---
Washoe County Sheriff's Office investigators are requesting the public's help in identifying the suspect of an early morning armed robbery at a Sun Valley convenience store.
Patrol Deputies were dispatched to the 5100 block of Sun Valley Boulevard shortly before 7:00 a.m. on January 11, 2022, for an armed robbery which had just occurred. Employees of the convenience store told deputies the suspect used a machete to threaten them and stole the entire cash register, including the cash drawer. No victims were injured in the robbery. The suspect then fled on foot.
Patrol Deputies canvassed the area surrounding the convenience store. During their canvass, deputies located various discarded components of the cash register in neighboring residential yards. Further intelligence gathered by deputies confirms the suspect brandished a 20-24-inch-long machete. A machete was located during the canvass, and it has been booked into evidence.
The suspect is described as a short white man with a small build. He was last seen wearing a grey brimmed cap, red bandana, and a navy blue "California Golden Bears" hooded sweatshirt with "Cal" printed on the left bicep.
Anyone with information related to this investigation is asked to contact the Washoe County Sheriff's Office Detective Division at (775) 785-WCSO or Secret Witness at (775) 322-4900. Refer to case number: WC22-164.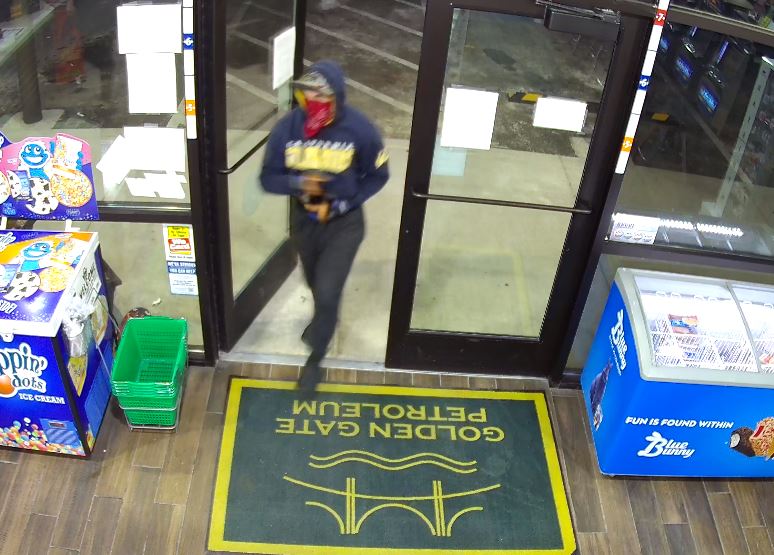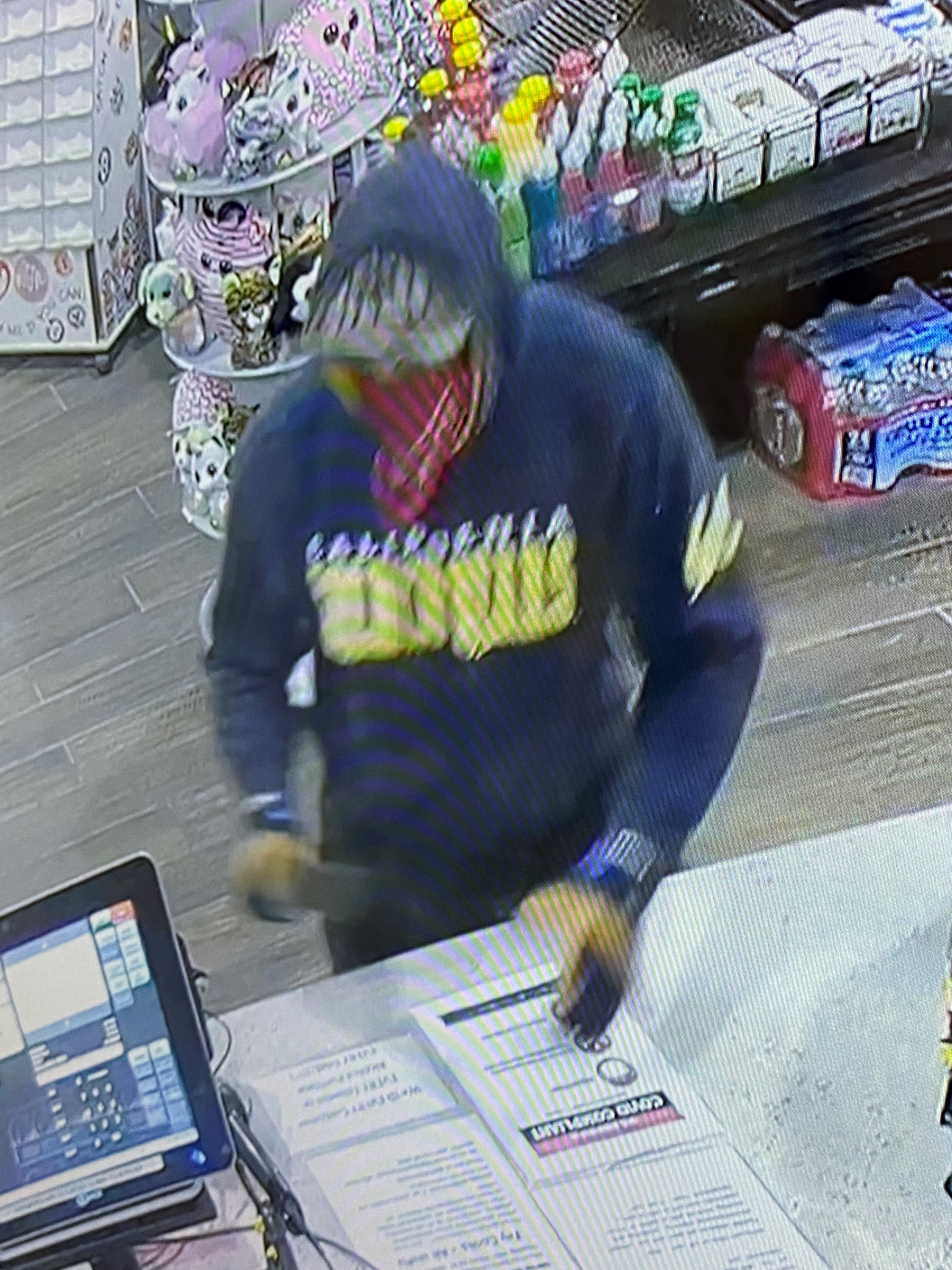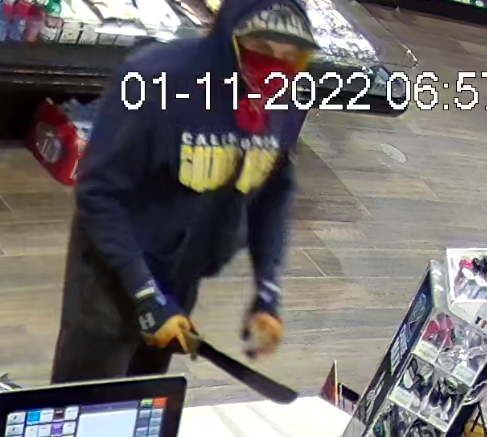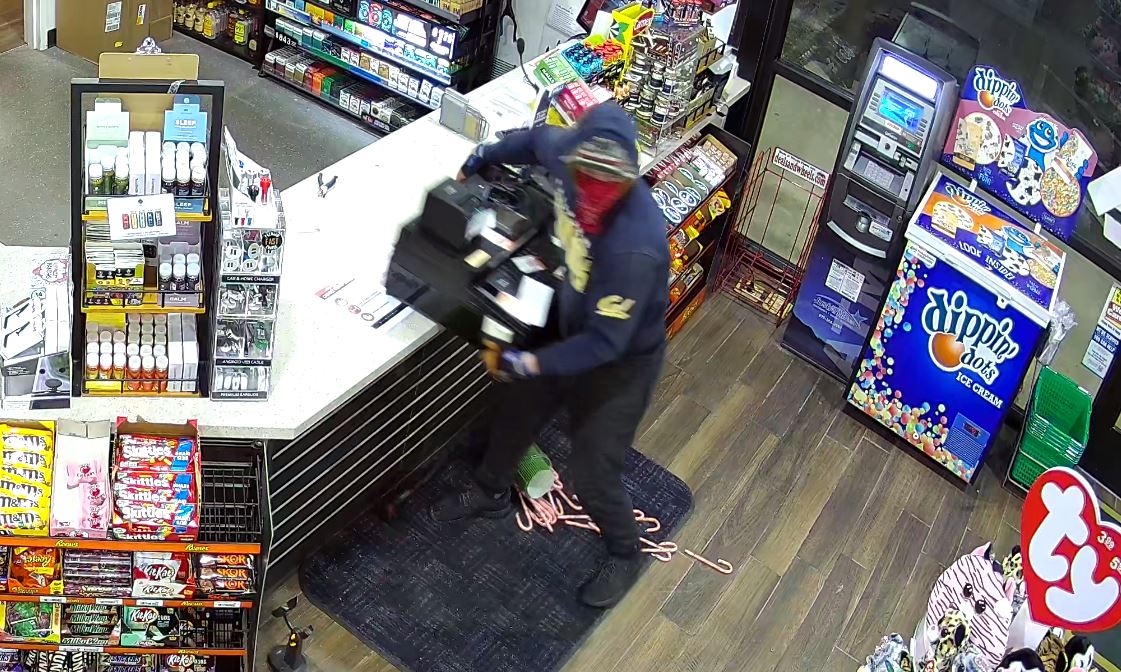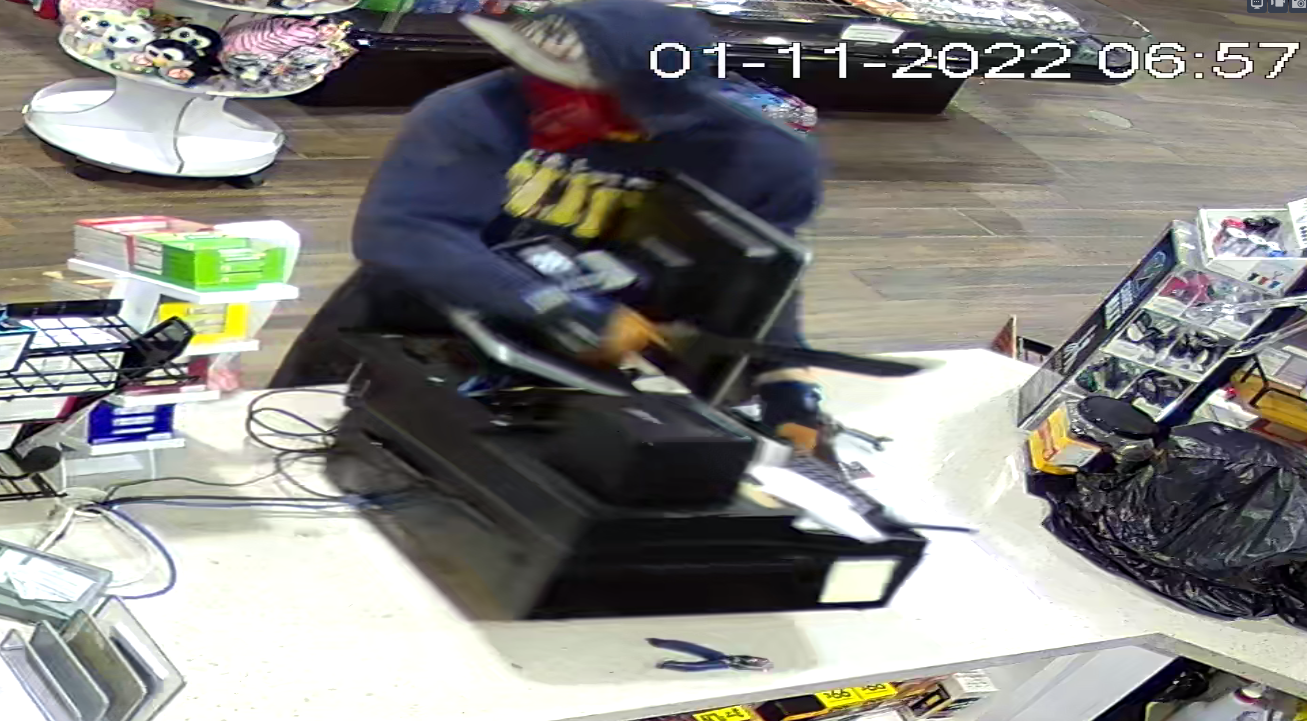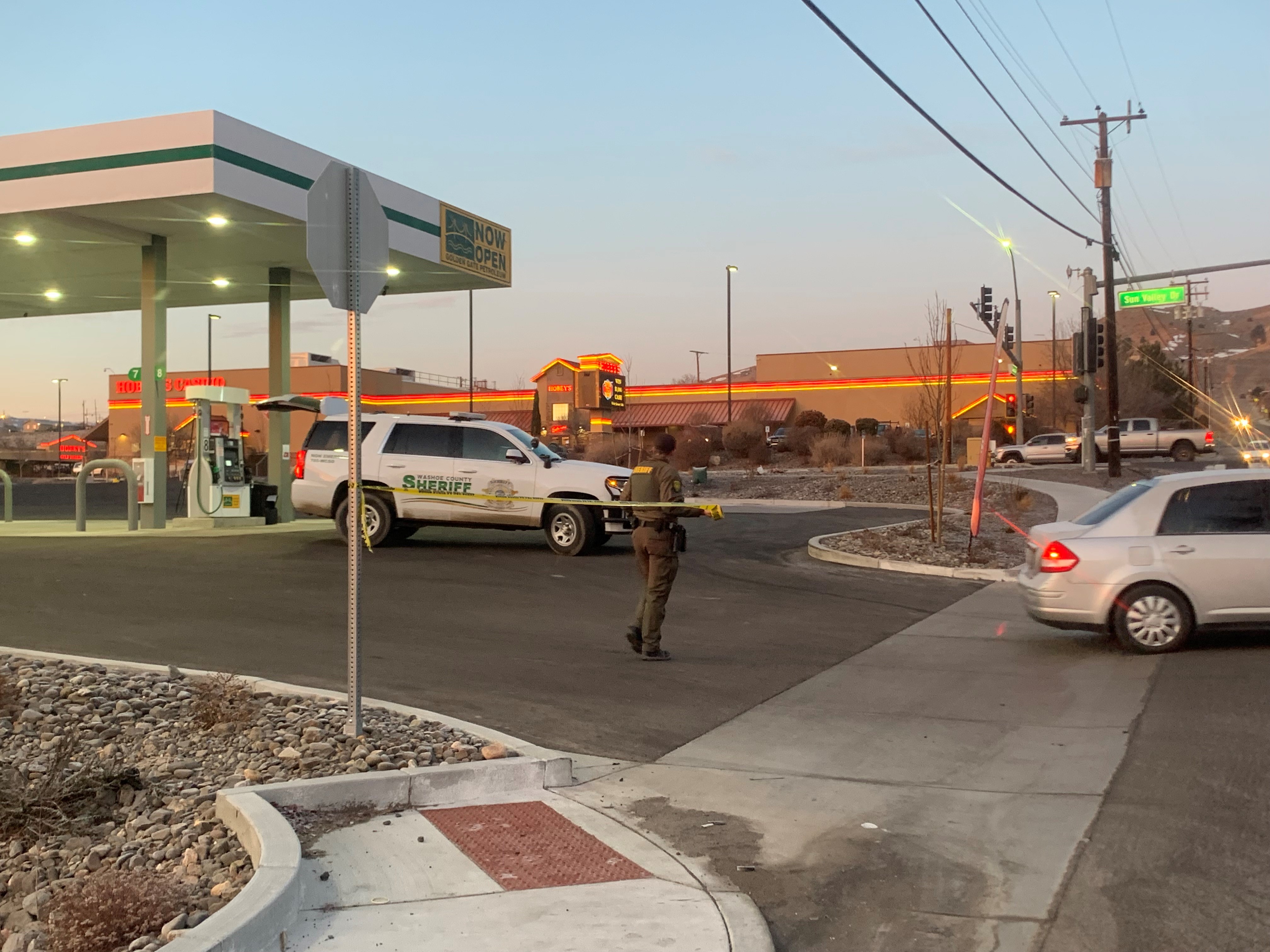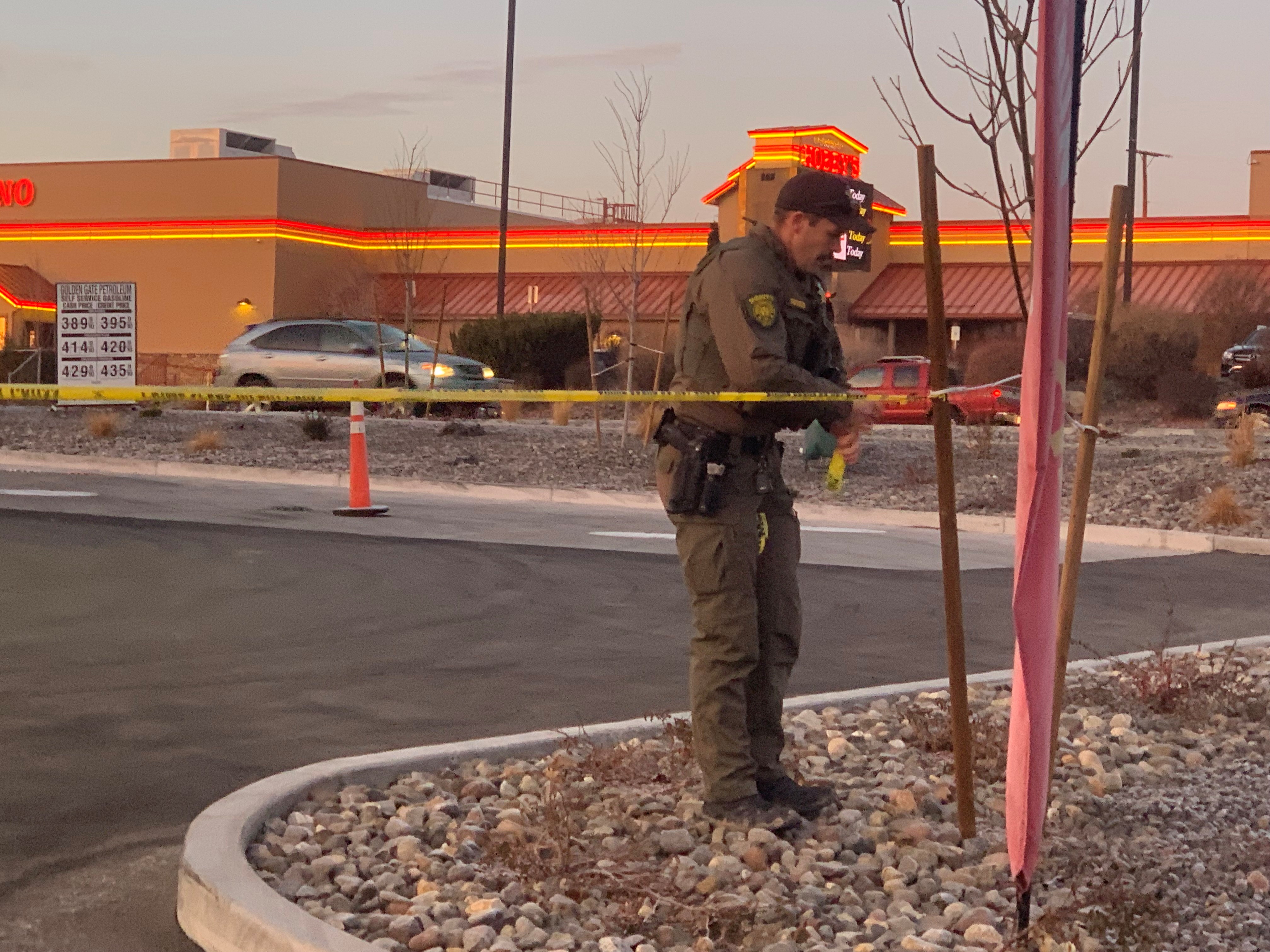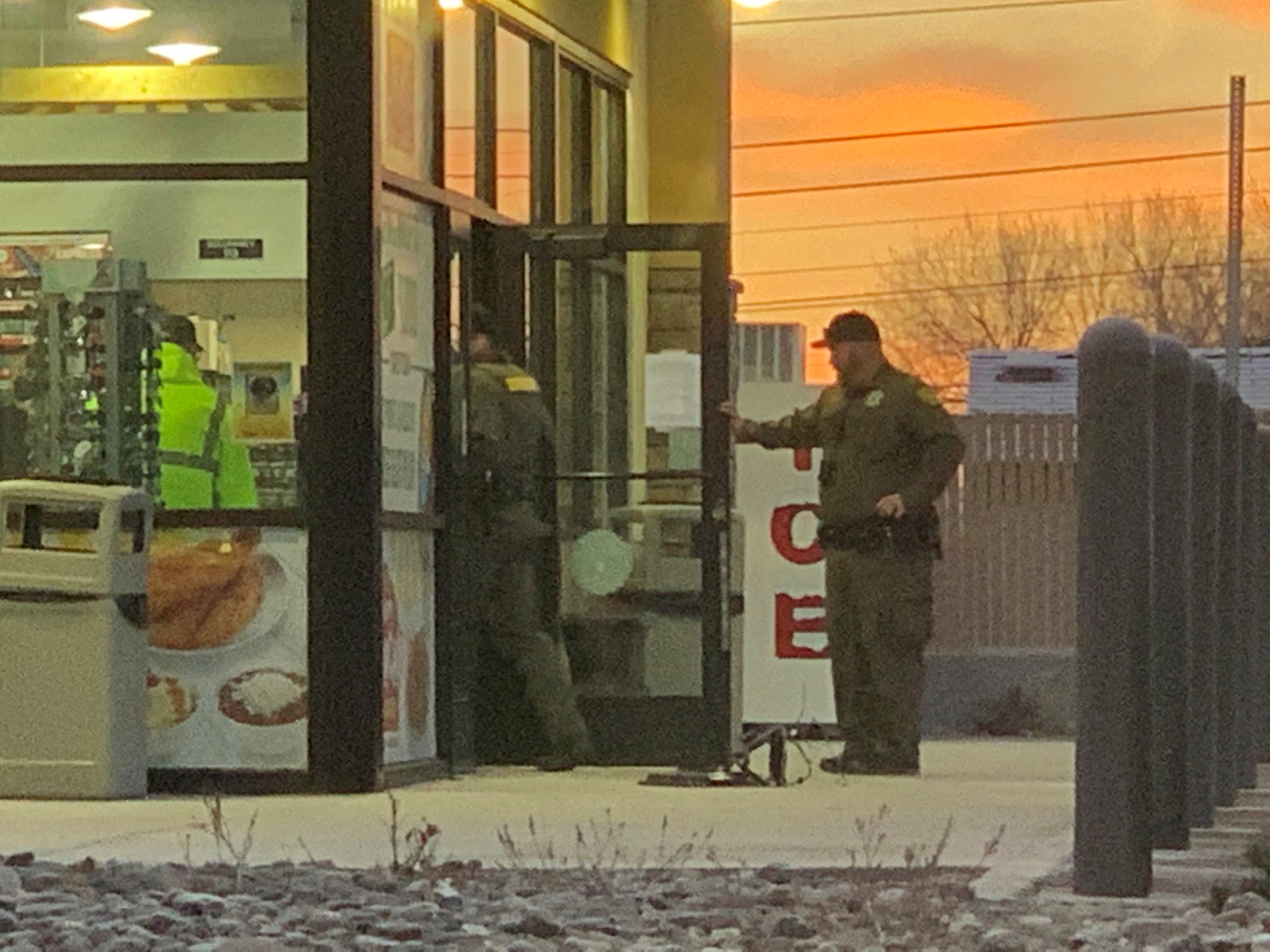 The Washoe County Sheriff's Office is dedicated to preserving a safe and secure community with professionalism, respect, integrity and the highest commitment to equality. Sheriff Darin Balaam is the 27th person elected to serve as the Sheriff of Washoe County since the Office was created in 1861. The Washoe County Sheriff's Office strives to ensure public safety by building trust and creating partnerships within the diverse communities in which we serve. We will promote the dignity of all people supported by our words and actions through open communication while fostering an environment of professionalism, integrity and mutual respect.
###