»
Washoe County Sheriff's Office Detention Facility erects virtual courtrooms for the sake of inmate, employee safety
For Immediate Release
PR #:
2000134
Date Issued:
Oct 02, 2020 - 12:21pm

---

Washoe County Sheriff's Office Detention Facility erects virtual courtrooms for the sake of inmate, employee safety

CONTACT:
See below
---
The Washoe County Sheriff's Office Detention Facility today completed its first week of hosting hearings in newly completed virtual courtrooms, erected in just two days upon delivery of all building supplies.
At roughly 750 square feet, the complex has the capacity to hold eight hearings simultaneously for 35 different courts in the region. With these new courtrooms the Detention Facility can now run 12 virtual court hearings at one time.
"As a result of COVID-19 precautions the Sheriff's Office undertook, namely mitigating the travel of inmates outside of the Detention Facility's controlled environment, we built these virtual courtrooms," Washoe County Sheriff Darin Balaam said. "Not only do the virtual courtrooms help us and the courts alleviate a court backlog caused by the stay at home order earlier this year, but the cost savings of court transport maintenance and fuel costs between March 15 and August 15, is greater than the cost of building the virtual courtrooms. I am beyond proud of my staff for their thoughtful innovation to ensure inmates have access to courtrooms while also working to reduce the spread of COVID-19."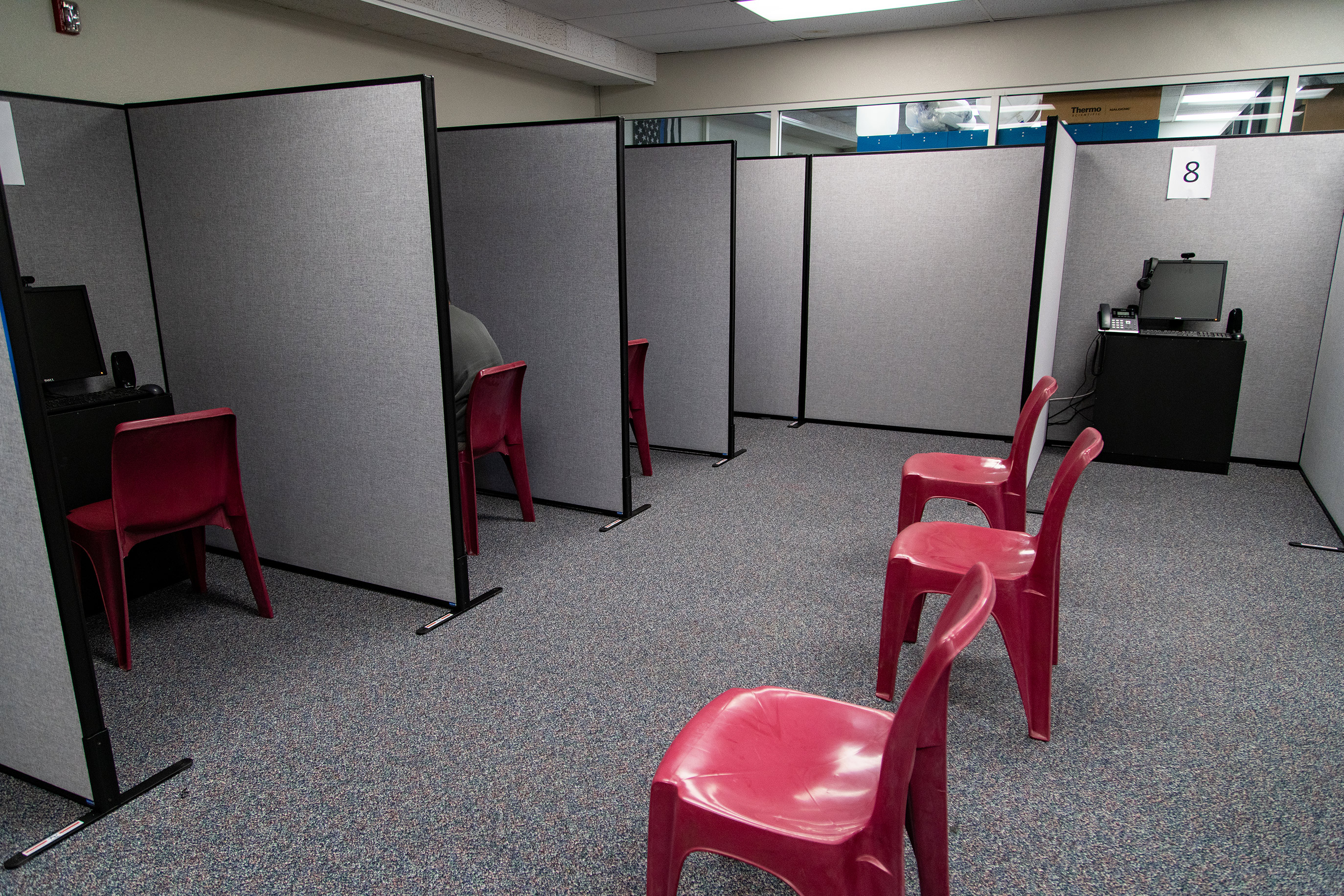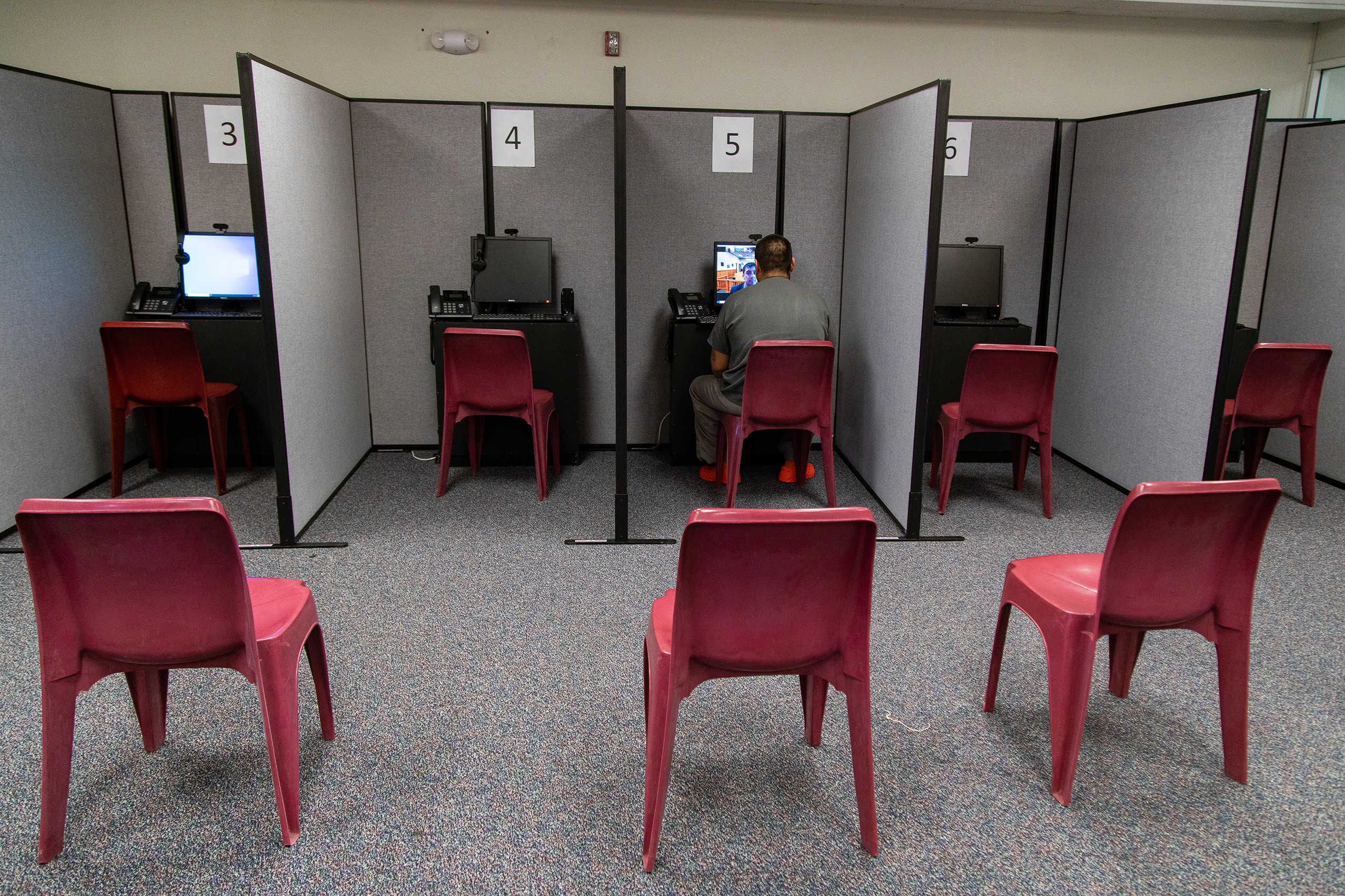 The Washoe County Sheriff's Office is dedicated to preserving a safe and secure community with professionalism, respect, integrity and the highest commitment to equality. Sheriff Darin Balaam is the 27th person elected to serve as the Sheriff of Washoe County since the Office was created in 1861. The Washoe County Sheriff's Office strives to ensure public safety by building trust and creating partnerships within the diverse communities in which we serve. We will promote the dignity of all people supported by our words and actions through open communication while fostering an environment of professionalism, integrity and mutual respect.
###