»
Deputies seek information regarding hit and run in Fieldcreek neighborhood
For Immediate Release
PR #:
2000125
Date Issued:
Sep 23, 2020 - 12:40pm

---

Deputies seek information regarding hit and run in Fieldcreek neighborhood

CONTACT:
Sarah Johns
911 Parr Blvd
Reno, NV. 89512
Office: 775-785-6235
Cell: 775-391-0407
---
Washoe County Sheriff's Office deputies are asking for the public's assistance in locating a vehicle and suspects believed to be involved in a hit and run crash that occurred last Saturday afternoon.
Deputies responded to the pediatric emergency room of a local hospital shortly after 4:30 p.m. on September 19, 2020. There they found a 17-year-old girl with severe injuries to her hands and face.
The victim reports she was walking east on Rock Haven Drive when she was hit by a white sedan just west of the intersection with Fellowship Way around 3:50 p.m. The victim says there were four occupants in the vehicle. They are described as Hispanic and all wore medical style facemasks with designs on them. The front passenger was a female with brown hair.
The suspect vehicle may have damage on the right front bumper or on the right side of the vehicle. Surveillance photos are attached.
Anyone with information is asked to contact the Washoe County Sheriff's Office non-emergency line at (775) 785-WCSO or Secret Witness at (775) 322-4900. Refer to case WC20-3960.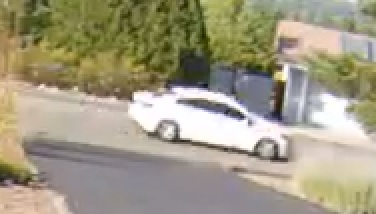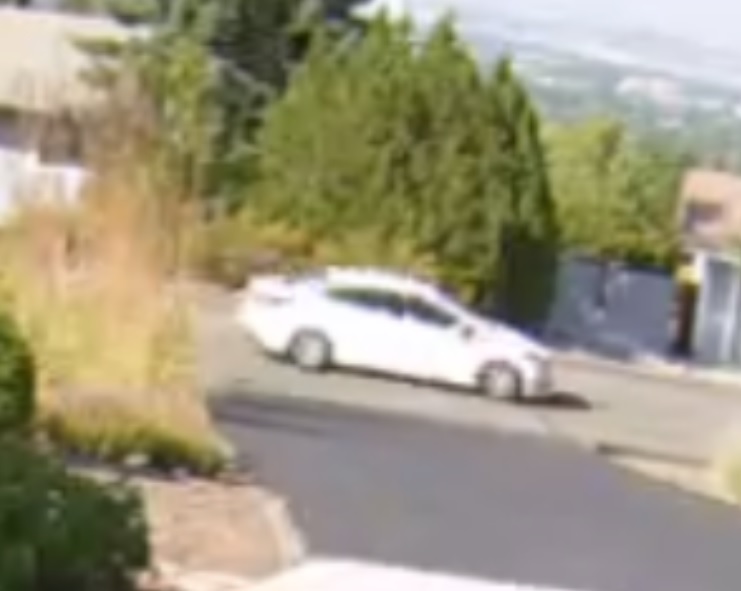 The Washoe County Sheriff's Office is dedicated to preserving a safe and secure community with professionalism, respect, integrity and the highest commitment to equality. Sheriff Darin Balaam is the 27th person elected to serve as the Sheriff of Washoe County since the Office was created in 1861. The Washoe County Sheriff's Office strives to ensure public safety by building trust and creating partnerships within the diverse communities in which we serve. We will promote the dignity of all people supported by our words and actions through open communication while fostering an environment of professionalism, integrity and mutual respect.
###