»
Sheriff Darin Balaam thanks international, federal partners in arrest of Lazy 5 homicide suspect
For Immediate Release
PR #:
2000122
Date Issued:
Sep 22, 2020 - 10:10am

---

Sheriff Darin Balaam thanks international, federal partners in arrest of Lazy 5 homicide suspect

CONTACT:
Sarah Johns
911 Parr Blvd
Reno, NV. 89512
Office: 775-785-6235
Cell: 775-391-0407
---
Washoe County Sheriff Darin Balaam is crediting partnerships with international and federal agencies for the arrest of Giovanni Gonzales-Mariscal, 19, in Jalisco, Mexico. Gonzales-Mariscal is the prime suspect in the December 2, 2019 homicide of Robert Decoite, Jr. at Lazy 5 Regional Park.
"The arrest of this fugitive is a testament to the tenacity of the Washoe County Sheriff's Office detectives working this case and helps bring closure for the victim's family," said Sheriff Balaam. "This could not have happened; however, without our tremendous partners - the U.S. Marshals Service, law enforcement officers stationed in Mexico, and the brave individuals who provided information so we could locate our suspect, who shot a man in broad daylight.
"The Washoe County Sheriff's Office is committed to the safety of our community members. If you commit murder in our community, I will do everything in my power to bring you to justice," Balaam added.
"Today is an example of the excellent partnerships both federal and state law enforcement agencies share in Northern Nevada," said Gary Schofield, U.S. Marshal for the District of Nevada. "The successful arrest and ability to bring Giovanni Gonzales-Mariscal back to face justice would not have been possible without the help of U.S. Marshals Service, Mexican International Branch Office."
The Washoe County Sheriff's Office requested the assistance of the U.S. Marshals Service (USMS) with locating and apprehending Gonzales-Mariscal in January of 2020. The USMS elevated the case to Major Case status which helped to prioritize such a violent case.
Gonzales-Mariscal was flown back to the United States from Mexico on September 16, 2020 to face charges in this case. Gonzales-Mariscal is currently being held in California and awaits extradition to Nevada. He faces one charge of open murder.
BACKGROUND:
Washoe County Sheriff's Office deputies responded to Lazy 5 Regional Park in Spanish Springs shortly before 3:30 p.m. on Monday, December 2, 2019 on the report of a shooting that had just occurred. The victim was identified by the Washoe County Regional Medical Examiner's Office as 20-year-old Robert Decoite Jr. of Sparks.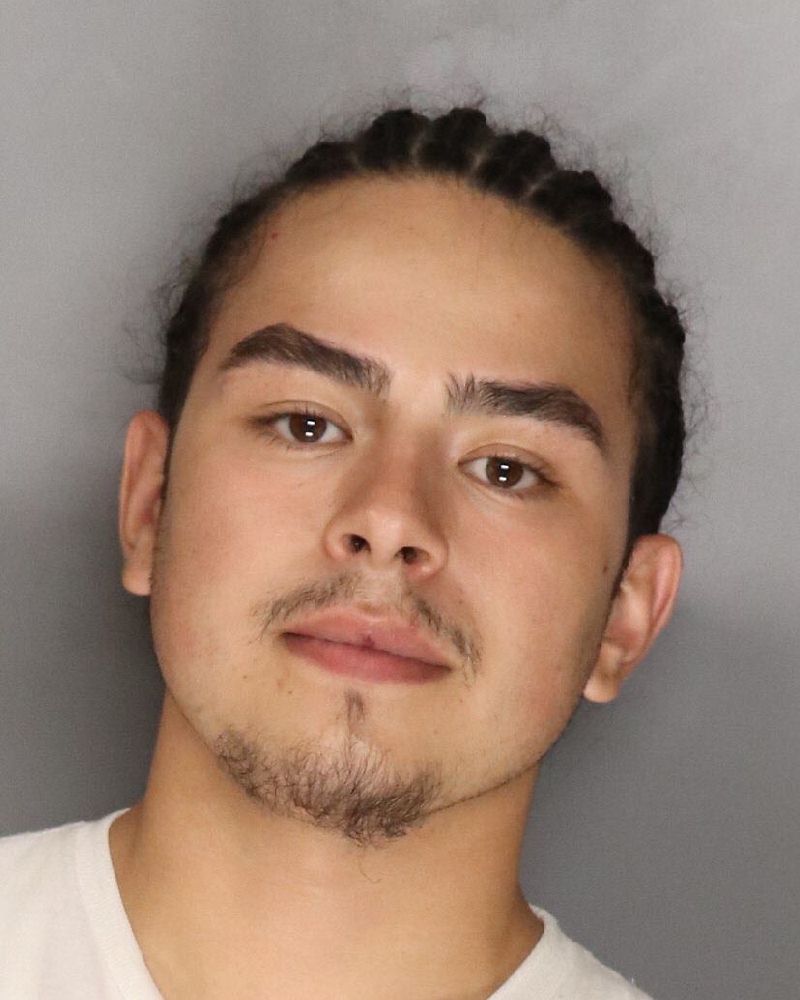 The Washoe County Sheriff's Office is dedicated to preserving a safe and secure community with professionalism, respect, integrity and the highest commitment to equality. Sheriff Darin Balaam is the 27th person elected to serve as the Sheriff of Washoe County since the Office was created in 1861. The Washoe County Sheriff's Office strives to ensure public safety by building trust and creating partnerships within the diverse communities in which we serve. We will promote the dignity of all people supported by our words and actions through open communication while fostering an environment of professionalism, integrity and mutual respect.
###