»
Washoe County Sheriff's Office, in partnership with AT&T Pioneers, host second annual Christmas in July Back-to-School Event for local children
For Immediate Release
PR #:
2000083
Date Issued:
Jul 05, 2020 - 7:14am

---

Washoe County Sheriff's Office, in partnership with AT&T Pioneers, host second annual Christmas in July Back-to-School Event for local children

CONTACT:
Sarah Johns
911 Parr Blvd
Reno, NV. 89512
Office: 775-785-6235
Cell: 775-391-0407
---
The Washoe County Sheriff's Office, in partnership with the AT&T Pioneers, are excited to host the second annual "Christmas in July" Back-To-School Event Saturday, July 25th from 9 a.m. - 1 p.m. at the 99 Court Street parking lot on the corner of South Sierra Street and Court Street.
THIS EVENT IS FREE TO ALL COMMUNITY MEMBERS IN NEED.
Just in time for the 2020/2021 school year, Washoe County Sheriff Darin Balaam, deputies, and volunteers will provide roughly 600 students from the Northern Nevada area with backpacks, school supplies, hygiene items, and a sack lunch. Students from pre-kindergarten through high school will be welcome and distribution will be on a first-come first-served basis.
"This year has been especially hard on our youngest community members, our children," said Sheriff Balaam. "They have been asked to sacrifice so many joyful experiences because of the COVID-19 pandemic. Many see school as their safe place. Oftentimes, school is the only time our youth get to see friends or eat a nutritious meal. We are hoping to bring joy to our community's children and hope for a good school year ahead. The men and women of the Washoe County Sheriff's Office look forward to providing those hardest hit with essentials for when school resumes."
WCSO especially wants to assist those affected the most by the COVID-19 pandemic: the service industry, retail and those out of work due to COVID. Community members in need will be required to show proof of paystub or unemployment and must have their children with them.
The Washoe County Sheriff's Office monitors the pandemic daily, as such the Christmas in July event has been modified to ensure the safety of our community. The event will comply with social distancing standards in order to reduce the spread of the virus among our employees, volunteers, and the vulnerable people we will serve. We will have two designated pickup areas: one drive through and the other walk up for those without transportation.
Community engagement is a top priority of the Washoe County Sheriff's Office. The inaugural Christmas in July (2019) was so successful, this year's event will serve more than twice the number of youth in community. Last year 265 children and teens were served.
Second Annual Christmas in July
When: Saturday, July 25, 2020, 9:00 a.m.-1:00 p.m.
Where: 99 Court Street (parking lot), Reno
Contact: Sarah Johns (775) 785-6235
Photo 1: Event location
Photo 2: Social media asset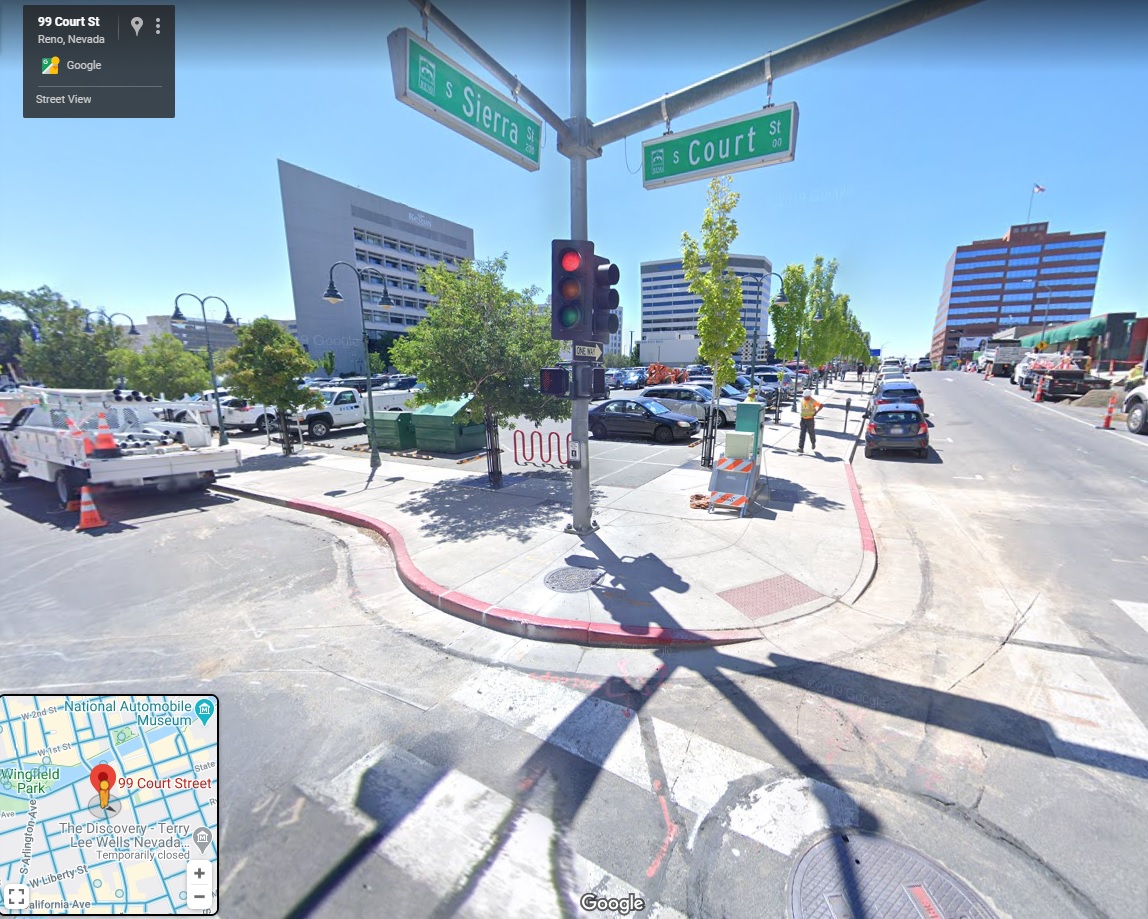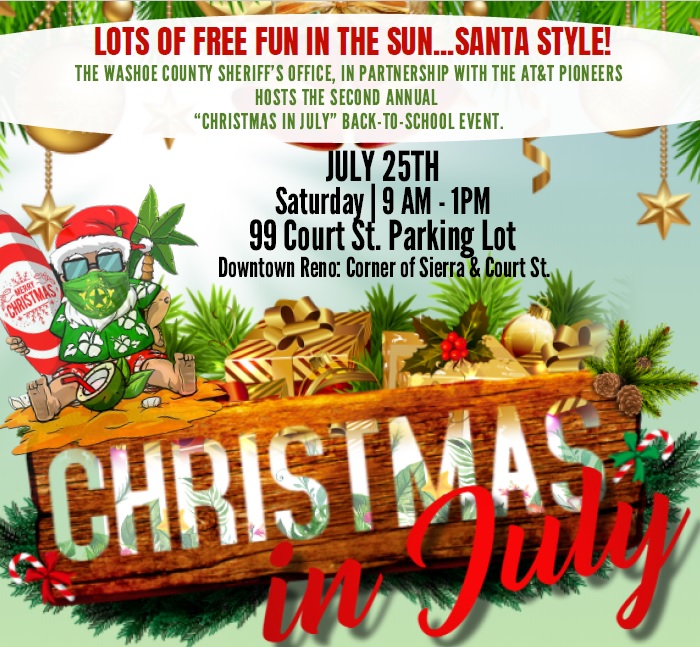 The Washoe County Sheriff's Office is dedicated to preserving a safe and secure community with professionalism, respect, integrity and the highest commitment to equality. Sheriff Darin Balaam is the 27th person elected to serve as the Sheriff of Washoe County since the Office was created in 1861. The Washoe County Sheriff's Office strives to ensure public safety by building trust and creating partnerships within the diverse communities in which we serve. We will promote the dignity of all people supported by our words and actions through open communication while fostering an environment of professionalism, integrity and mutual respect.
###