»
Washoe County Sheriff's Office updates La Guardia Lane homicide investigation
For Immediate Release
PR #:
1900008
Date Issued:
Jan 18, 2019 - 3:42pm

---

Washoe County Sheriff's Office updates La Guardia Lane homicide investigation

CONTACT:
Bob Harmon
Washoe County Sheriff's Office
Office 775-785-6235
Cell 775-722-5517
---
The Washoe County Regional Medical Examiner's Office has confirmed the identity of both victims in the La Guardia Lane homicide investigation.
The victims have been identified as 81-year-old Gerald David and his wife, Sharon David, age 80. Next of kin have been notified.
Both victims died as a result of gunshot wounds, according to the Regional Medical Examiner. The use of a firearm is an additional similarity to the ongoing homicides in Douglas County.
"We have established one more similarity between the La Guardia Lane investigation and the Douglas County homicides, however we are still unable to confirm an absolute connection," Washoe County Sheriff Darin Balaam said. "Our thoughts and prayers go out to the families of the victims. As these cases develop, law enforcement will continue with our regional collaborative effort aimed at increasing the safety of the public while we work toward bringing those responsible for these crimes to justice."
The regional collaboration includes the Douglas County Sheriff's Office, Carson City Sheriff's Office, Reno Police Department, Sparks Police Department, and the Nevada Department of Public Safety with assistance from federal agencies such as the FBI and U.S. Marshal's Service.
Background
At approximately 4:00 p.m. on Wednesday, January 16, 2019, the Sheriff's Office was notified of suspicious circumstances at a residence on La Guardia Lane east of Valley Springs Road. Deputies arrived on scene, conducted a search of the house, and located two deceased adults within the residence.
Sheriff's Office detectives are currently conducting the investigation. Anyone with information that could assist this investigation is asked to contact the Washoe County Sheriff's Office Tip Line: (775) 321-4911.
Once again, Washoe County Sheriff Darin Balaam reminds residents to always stay aware of their surroundings and be alert for suspicious activity. Sheriff Balaam urges residents to:
keep doors and windows secure
use outdoor lighting if available
don't open doors for strangers
keep cellphones handy and charged
report suspicious activity to law enforcement
Additional information about this incident will be made available pending the progress of the investigation.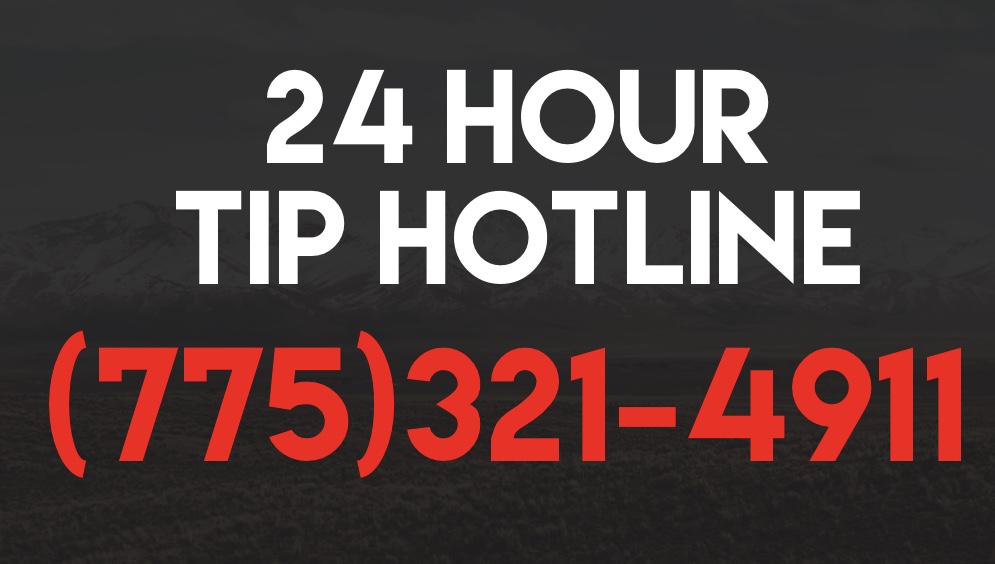 The Washoe County Sheriff's Office is dedicated to preserving a safe and secure community with professionalism, respect, integrity and the highest commitment to equality. Sheriff Darin Balaam is the 27th person elected to serve as the Sheriff of Washoe County since the Office was created in 1861. The Washoe County Sheriff's Office strives to ensure public safety by building trust and creating partnerships within the diverse communities in which we serve. We will promote the dignity of all people supported by our words and actions through open communication while fostering an environment of professionalism, integrity and mutual respect.
###