»
Washoe County Sheriff Deputies will begin using body worn cameras
For Immediate Release
PR #:
1800064
Date Issued:
Jun 08, 2018 - 10:00am

---

Washoe County Sheriff Deputies will begin using body worn cameras

CONTACT:
Bob Harmon
Washoe County Sheriff's Office
Office 775-785-6235
Cell 775-722-5517
---
Washoe County Sheriff Chuck Allen announced today that deputies from his Office will begin using body worn cameras on Monday, June 11, 2018, three weeks ahead of the July 1 start date required by state law.
"I believe that body worn cameras are an effective tool to provide an additional perspective of officer-citizen interactions and help maintain public trust," Washoe County Sheriff Chuck Allen said. "I've been looking towards implementing a body worn camera program at the Sheriff's Office since I was first elected Sheriff and would like to express my appreciation to the Nevada State Legislature and Washoe County Board of Commissioners for their effort to make this program a reality."
Video and audio information from body worn cameras can be used as evidence in criminal and internal investigations, and enhance officer training. It is important to understand that body worn camera recordings provide a limited perspective of encounters and incidents. All other available evidence, such as witness statements, officer interviews, forensic analysis, and documentary evidence, must be included and reviewed before conclusions can be reached.
Approximately 150 uniformed Washoe County Sheriff's Office sergeants and deputies are being issued body worn cameras including all Patrol Division deputies, as well as deputies with the Office's District Court, Civil, K9, Motor, and Gang units. The body worn cameras will supplement patrol vehicle dash cameras which have been in use at the Sheriff's Office since the late 1990s.
Release of video from body worn cameras will be available at an established fee and are subject to public records laws.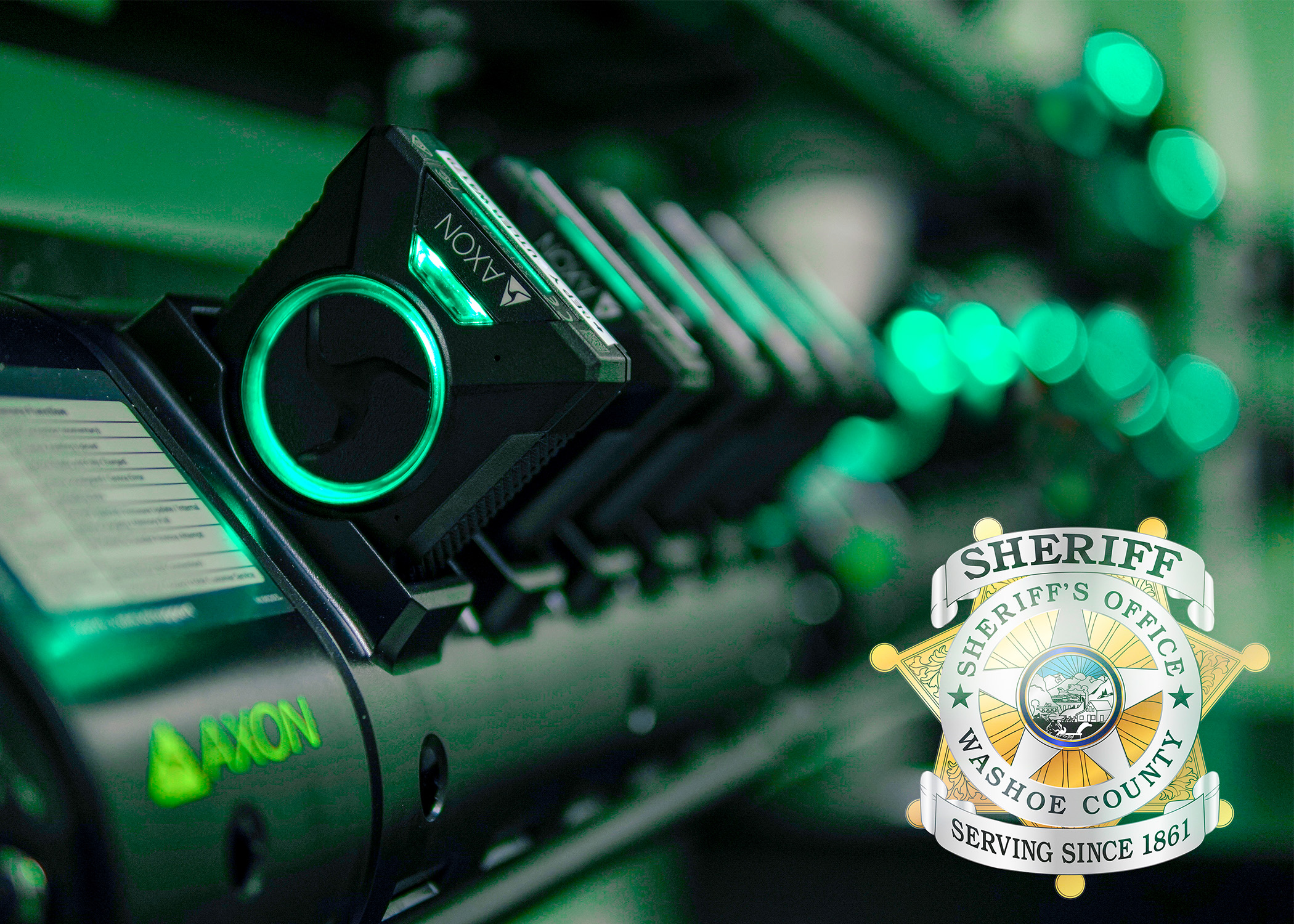 The Washoe County Sheriff's Office is dedicated to preserving a safe and secure community with professionalism, respect, integrity and the highest commitment to equality. Sheriff Darin Balaam is the 27th person elected to serve as the Sheriff of Washoe County since the Office was created in 1861. The Washoe County Sheriff's Office strives to ensure public safety by building trust and creating partnerships within the diverse communities in which we serve. We will promote the dignity of all people supported by our words and actions through open communication while fostering an environment of professionalism, integrity and mutual respect.
###