»
Vested Interest Awards Sheriff's Office K9 Astor with Ballistic Vest
For Immediate Release

PR #:
1400069
Date Issued:
Jul 14, 2014 - 7:20am

---

Vested Interest Awards Sheriff's Office K9 Astor with Ballistic Vest

CONTACT:
---
Vested Interest in K9's, Inc. recently presented the Washoe County Sheriff's Office K9 team, K9 Astor and his handler Deputy Dennis Allen, with a donation of a K9 ballistic vest valued at $950.
Vested Interest in K9s, Inc. was the nationwide non-profit organization and charity partner selected by Groupon Grassroots, the philanthropic arm of the popular discount gift certificate website Groupon. Last Spring, Vested Interest in K9's Inc. and Groupon Grassroots launched their nearly one month "Occasions" campaign, created to outfit police K9's with bullet and stab protective vests.
An online $10 donation option on Groupon suggested interested persons purchase a tax deductible donation through the secure website where all funds were allocated to purchase ballistic vests "for our four-legged crime fighters who put their lives on the line for their community and their handlers."
K9 Astor was one of over 350 law enforcement dogs who received protective body armor nationwide in memory of K9 Rocco of the Pittsburgh Police Department who sacrificed his life in the line of duty in January 2014.
"We are very grateful for Vested Interest in K9's for selecting and supporting our agency." K9 Supervisor, Sergeant Mike Wright said. "Our K9's love their work, and are sometimes placed in dangerous situations in the line of duty. These vests help keep them safe against gunfire or a knife attack. They protect our partners, our companions, our protectors in their most challenging times."
About Vested Interest in K9's, Inc.: Vested Interest in K9s, Inc. is a 501c (3) charity located in East Taunton, MA. Their mission is to provide bullet and stab protective vests and other assistance to dogs of law enforcement and related agencies throughout the United States. Each vest costs $950 and carries a 5 year warranty. The nonprofit was established in 2009 to assist law enforcement agencies with this potentially life-saving body armor for their four legged K9 Officers. Through private and corporate sponsorships, Vested Interest in K9s, Inc. provided over 950 law enforcement dogs in 39 states with protective vests since 2009. The organization orders the U.S. made vests exclusively. New K9 graduates as well as K9's with expired vests are eligible to participate. The program is open to law enforcement dogs who are US employed, certified and at least 19 months of age. For more information, go to their website at www.vik9s.org.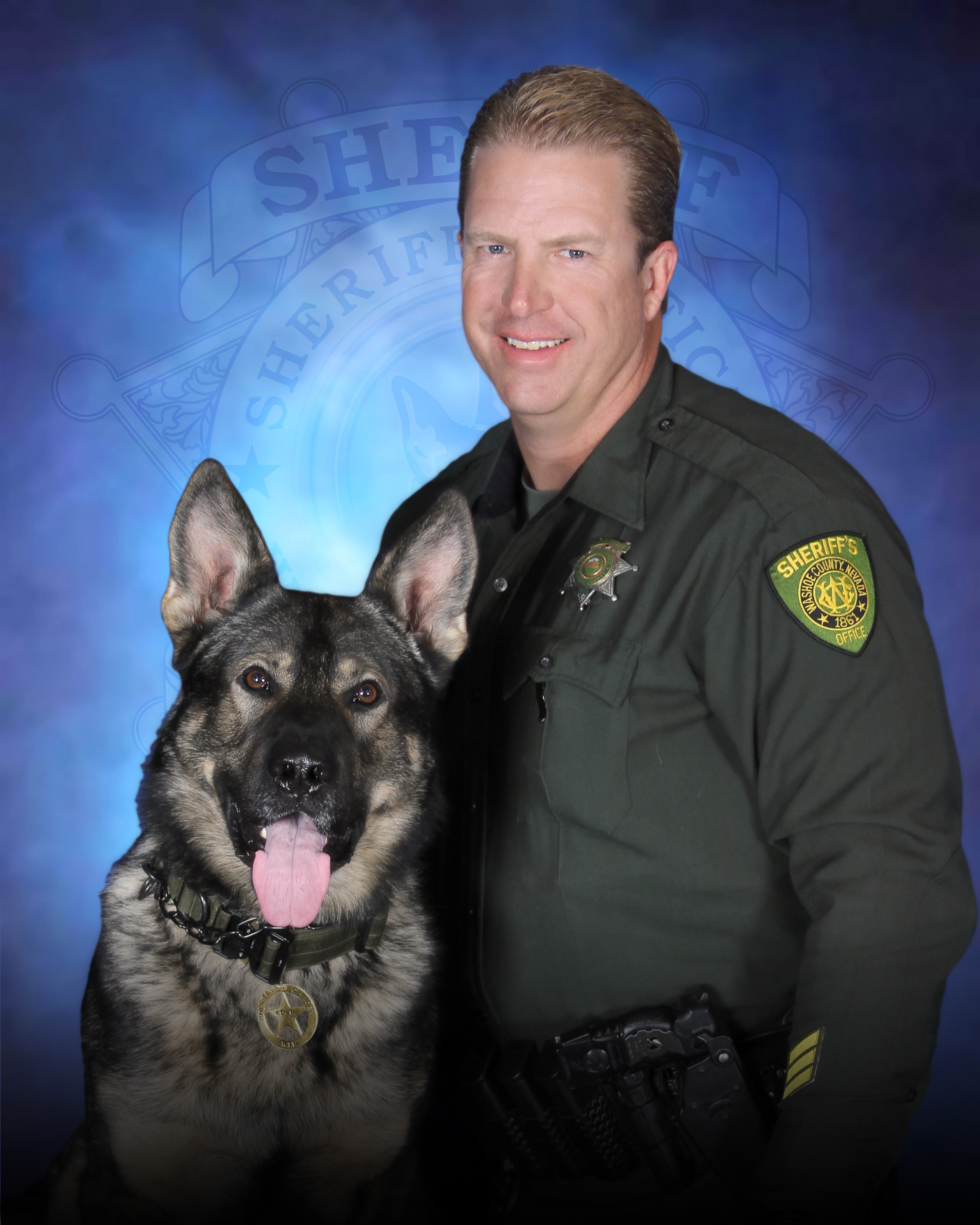 The Washoe County Sheriff's Office is dedicated to preserving a safe and secure community with professionalism, respect, integrity and the highest commitment to equality. Sheriff Darin Balaam is the 27th person elected to serve as the Sheriff of Washoe County since the Office was created in 1861. The Washoe County Sheriff's Office strives to ensure public safety by building trust and creating partnerships within the diverse communities in which we serve. We will promote the dignity of all people supported by our words and actions through open communication while fostering an environment of professionalism, integrity and mutual respect.
###
---

Attached audio files...