Washoe County Sheriff's Office
For Immediate Release
PR #:
2000030
Date Issued:
Mar 08, 2020 - 12:27pm

---

Sheriff Balaam praises deputies for handling of tense situation with armed and uncooperative felony assault suspect

CONTACT:
Bob Harmon
Washoe County Sheriff's Office
Office 775-785-6235
Cell 775-722-5517
---
Washoe County Sheriff Darin Balaam is praising the professionalism and composure of deputies who apprehended an armed and uncooperative felony assault suspect in Lemmon Valley Saturday night.
"Even as the suspect made threatening gestures, our deputies successfully deployed less-than-lethal methods to take him into custody," Sheriff Balaam said. "I am extremely grateful to our deputies for their restraint, and their use of training and resources to bring a very tense situation to a safe conclusion."
At approximately 8:30 p.m. on Saturday, March 7, 2020, deputies responded to the report of a domestic assault involving an armed suspect in the area of Cameo Court and Magnolia Way in Lemmon Valley.
When deputies arrived, the victim and suspect were already separated. The suspect was sitting alone in his vehicle, reportedly armed with a firearm.
The suspect initially refused to cooperate with deputy's commands to exit his vehicle. Deputies remained patient and continued to hail the suspect until he finally got out of the car. The suspect still refused to cooperate with deputies and began reaching for his waistband.
As the suspect reached for his waistband, deputies deployed both a less-than-lethal round from a 40 mm launcher while also deploying a Washoe County Sheriff's Office K9. The 40 mm hit the suspect in the lower back while the K9 apprehended him by his arm, giving deputies the opportunity to move in and take the suspect into custody without further incident.
"Opportunities to de-escalate a potentially violent situation do not always present themselves, however our deputies and K9 unit constantly train for just these types of situations," Sheriff Balaam said. "I am proud of the efforts by our deputies for remaining calm and in control of the situation and undertaking a safe and successful resolution to a difficult incident."
The suspect was identified as 28-year-old Oscar Rodriguez. Rodriguez has been booked into the Washoe County Detention Facility for charges of Assault with a Deadly Weapon, Domestic Battery (third offense), Prohibited Person in Possession of a Gun, and Resisting a Public Officer.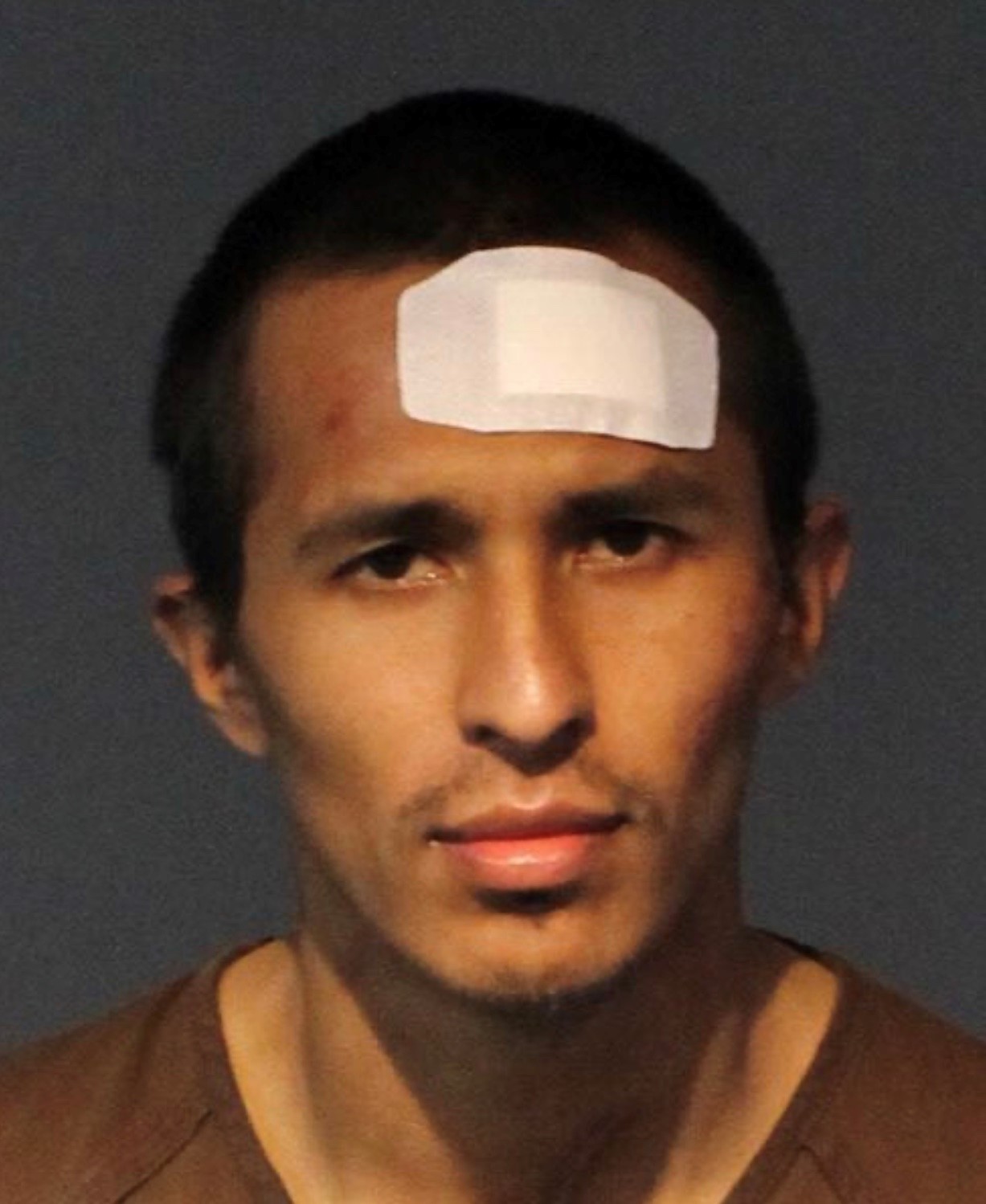 The Washoe County Sheriff's Office is dedicated to preserving a safe and secure community with professionalism, respect, integrity and the highest commitment to equality. Sheriff Darin Balaam is the 27th person elected to serve as the Sheriff of Washoe County since the Office was created in 1861. The Washoe County Sheriff's Office strives to ensure public safety by building trust and creating partnerships within the diverse communities in which we serve. We will promote the dignity of all people supported by our words and actions through open communication while fostering an environment of professionalism, integrity and mutual respect.
###