Washoe County Sheriff's Office
For Immediate Release
PR #:
1900097
Date Issued:
Sep 25, 2019 - 11:26am

---

FBI agents arrest Sun Valley bank robbery suspect in California

CONTACT:
Bob Harmon
Washoe County Sheriff's Office
Office 775-785-6235
Cell 775-722-5517
---
Washoe County Sheriff Darin Balaam announced this morning that agents with the FBI, assisted by deputies from the Orange County Sheriff's Office, arrested Sun Valley bank robbery suspect Albert Diaz-Ordaz Tuesday evening in Fountain Valley, California.
The arrest took place at approximately 5:45 p.m. on Tuesday, September 24, 2019. Diaz-Ordaz is currently in federal custody in Orange County, pending extradition to Washoe County.
Background:
Just after 1:00 p.m. on Friday, September 20, 2019, Washoe County Sheriff's Office deputies responded to a report of a robbery that had just occurred at the Wells Fargo Bank located on the 5000 block of Sun Valley Boulevard.
The suspect, later identified as Diaz-Ordaz, reportedly entered the bank and handed a note to the teller. The teller handed the suspect an undisclosed amount of money. No weapon was seen.
The Sheriff's Office and FBI conducted a joint investigation during which agents developed information to locate Diaz-Ordaz in Orange County.
This is an ongoing investigation, anyone with information is asked to contact the Washoe County Sheriff's Office Detective Division at (775) 328-3320.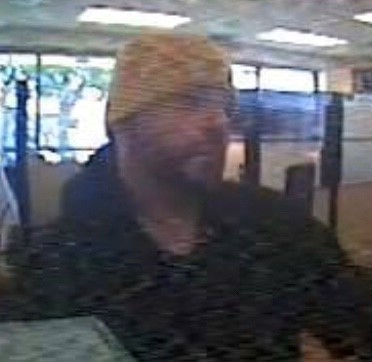 The Washoe County Sheriff's Office is dedicated to preserving a safe and secure community with professionalism, respect, integrity and the highest commitment to equality. Sheriff Darin Balaam is the 27th person elected to serve as the Sheriff of Washoe County since the Office was created in 1861. The Washoe County Sheriff's Office strives to ensure public safety by building trust and creating partnerships within the diverse communities in which we serve. We will promote the dignity of all people supported by our words and actions through open communication while fostering an environment of professionalism, integrity and mutual respect.
###