Washoe County Sheriff's Office
For Immediate Release
PR #:
1900096
Date Issued:
Sep 23, 2019 - 12:03pm

---

The Washoe County Sheriff's Office and FBI continue to search for the suspect in robbery of the Wells Fargo Bank

CASE #:
WC19-4957
WHEN:
September 20, 2019
WHERE:
5545 Corina Cir, Sun Valley NV 89433
SUSPECTS:
Albert Jose Luis DIAZ-ORDAZ Jr.
CONTACT:
Brooke Howard Division Manager-Community Engagement Office 775-785-6205
---
The Washoe County Sheriff's Office and FBI continue to search for the suspect in last Fridays robbery of the Wells Fargo Bank on Sun Valley Boulevard.
On September 20, 2019, at approximately 13:05 hours, Washoe County Sheriff's Office (WCSO) deputies were dispatched to the Wells Fargo Bank located at 5440 Sun Valley Boulevard, on a report of a bank robbery.
The suspect, subsequently identified as Albert DIAZ-ORDAZ. No weapon was seen during the robbery.
Just prior to the robbery, DIAZ-ORDAZ was dropped off in front of the bank by an unknown subject driving a silver Kia Optima possibly 2014, with possible Colorado license plates.
DIAZ-ORDAZ is a 32 year old Hispanic male adult, 5'7", 210 pounds, medium build, with brown hair and brown eyes.
Anyone with information is asked to contact Sheriff's Dispatch at 785-WCSO, Secret Witness, FBI SA Erik Anderson or WCSO Detective Joey Lear at (775) 328-3320.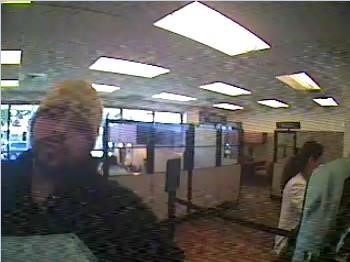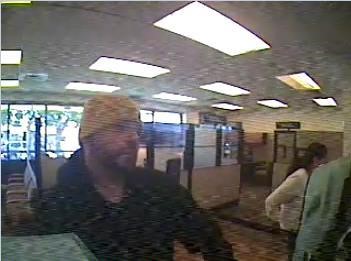 The Washoe County Sheriff's Office is dedicated to preserving a safe and secure community with professionalism, respect, integrity and the highest commitment to equality. Sheriff Darin Balaam is the 27th person elected to serve as the Sheriff of Washoe County since the Office was created in 1861. The Washoe County Sheriff's Office strives to ensure public safety by building trust and creating partnerships within the diverse communities in which we serve. We will promote the dignity of all people supported by our words and actions through open communication while fostering an environment of professionalism, integrity and mutual respect.
###