Washoe County Sheriff's Office
For Immediate Release
PR #:
1900086
Date Issued:
Aug 26, 2019 - 3:08pm

---

Washoe County Sheriff's Office Community Resource Guide now available online

CONTACT:
Bob Harmon
Washoe County Sheriff's Office
Office 775-785-6235
Cell 775-722-5517
---
Washoe County Sheriff Darin Balaam and staff believe that the community as a whole benefits if the Sheriff's Office can help people who have been incarcerated and are trying to turn their lives around. One important way we can help is by connecting them with local services that increase their chance of success after release.
In keeping with this philosophy, Detention Facility staff have stepped up efforts to help inmates make connections with community agencies that can provide a helping hand through essential services ranging from housing and health care, to employment assistance and family services.
Those efforts include an extensive Community Resource Guide created by the newly formed Sheriff's Detention Services Unit. The guide assists inmates who want to learn more about area community service providers prior to release.
The Sheriff's Community Resource Guide is 50 pages, listing information about hundreds of government, non-profit, and other community service agencies.
Sheriff's Office staff believe this information will also be useful to the general public. The guide is now available for anyone's use by going to Washoe County Sheriff's Office website, washoesheriff.com, and using the link at the top of the page.
Links to the guide are also posted to the Washoe County Sheriff's Office Facebook and Twitter feeds.
"The services listed in the guide can make a difference in a person's effort to get and keep their lives on the right track," Sheriff Darin Balaam said. "This is why we feel it's important to gather as much information as possible in one place, and provides residents and inmates guidance about services available in our community."
Use this link to access the Sheriff's Community Resource Guide from WashoeSheriff.com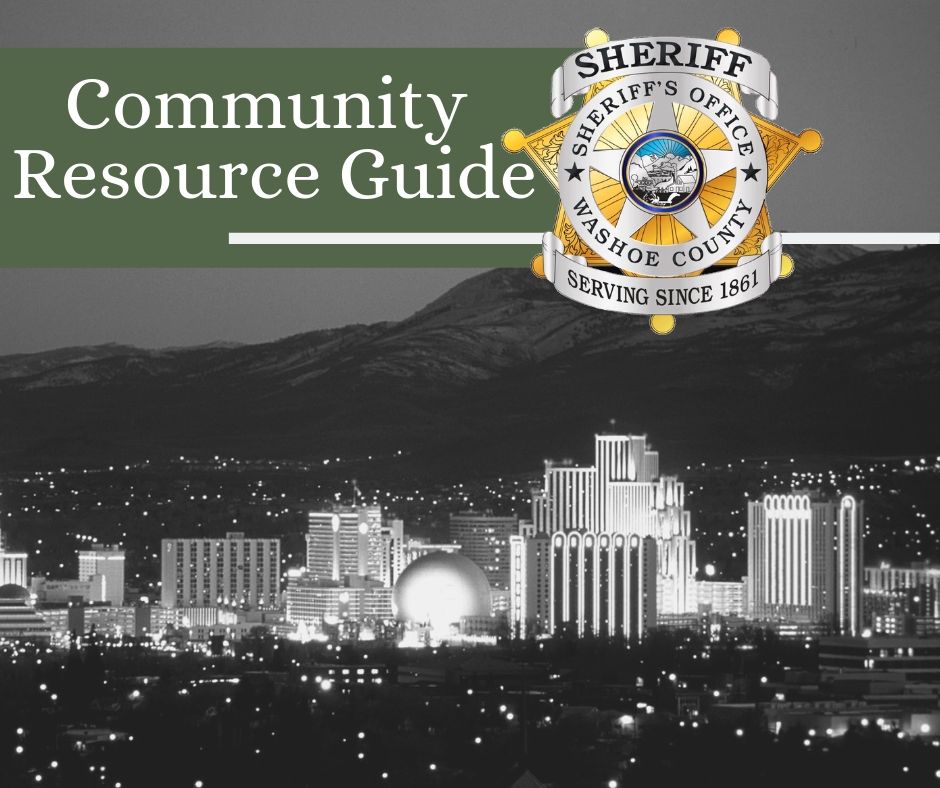 The Washoe County Sheriff's Office is dedicated to preserving a safe and secure community with professionalism, respect, integrity and the highest commitment to equality. Sheriff Darin Balaam is the 27th person elected to serve as the Sheriff of Washoe County since the Office was created in 1861. The Washoe County Sheriff's Office strives to ensure public safety by building trust and creating partnerships within the diverse communities in which we serve. We will promote the dignity of all people supported by our words and actions through open communication while fostering an environment of professionalism, integrity and mutual respect.
###