Washoe County Sheriff's Office
For Immediate Release
PR #:
1900079
Date Issued:
Aug 18, 2019 - 7:32am

---

Sheriff's Office investigating double homicide in Sun Valley

CONTACT:
Bob Harmon
Washoe County Sheriff's Office
Office 775-785-6235
Cell 775-722-5517
---
The Washoe County Sheriff's Office is currently looking for the suspect or suspects involved in a double homicide that occurred early this morning in Sun Valley.
At approximately 3:30 a.m. on Sunday, August 18, 2019, deputies responded to the area of Sidehill Drive and Quartz Lane on reports of a shooting outside a residence. According to deputies three victims were taken to a local hospital for treatment as a result of the shooting.
Two victims, an adult male and a male juvenile, were proclaimed deceased at the hospital. The cause of death and identification of the victims will be confirmed by the Washoe County Regional Medical Examiner.
The third victim, also a male juvenile, is still undergoing treatment.
At this time, detectives are attempting to confirm information about the suspect, or suspects, in this shooting. More information will be released as it becomes available.
Anyone who can assist with this investigation is asked to contact the Washoe County Sheriff's Office Detective Division at (775) 328-3320 or Secret Witness at (775) 322-4900. Refer to case #WC19-4335.
Portions of Quartz Lane and Sidehill Drive remained closed during this investigation. Traffic is being diverted around the area.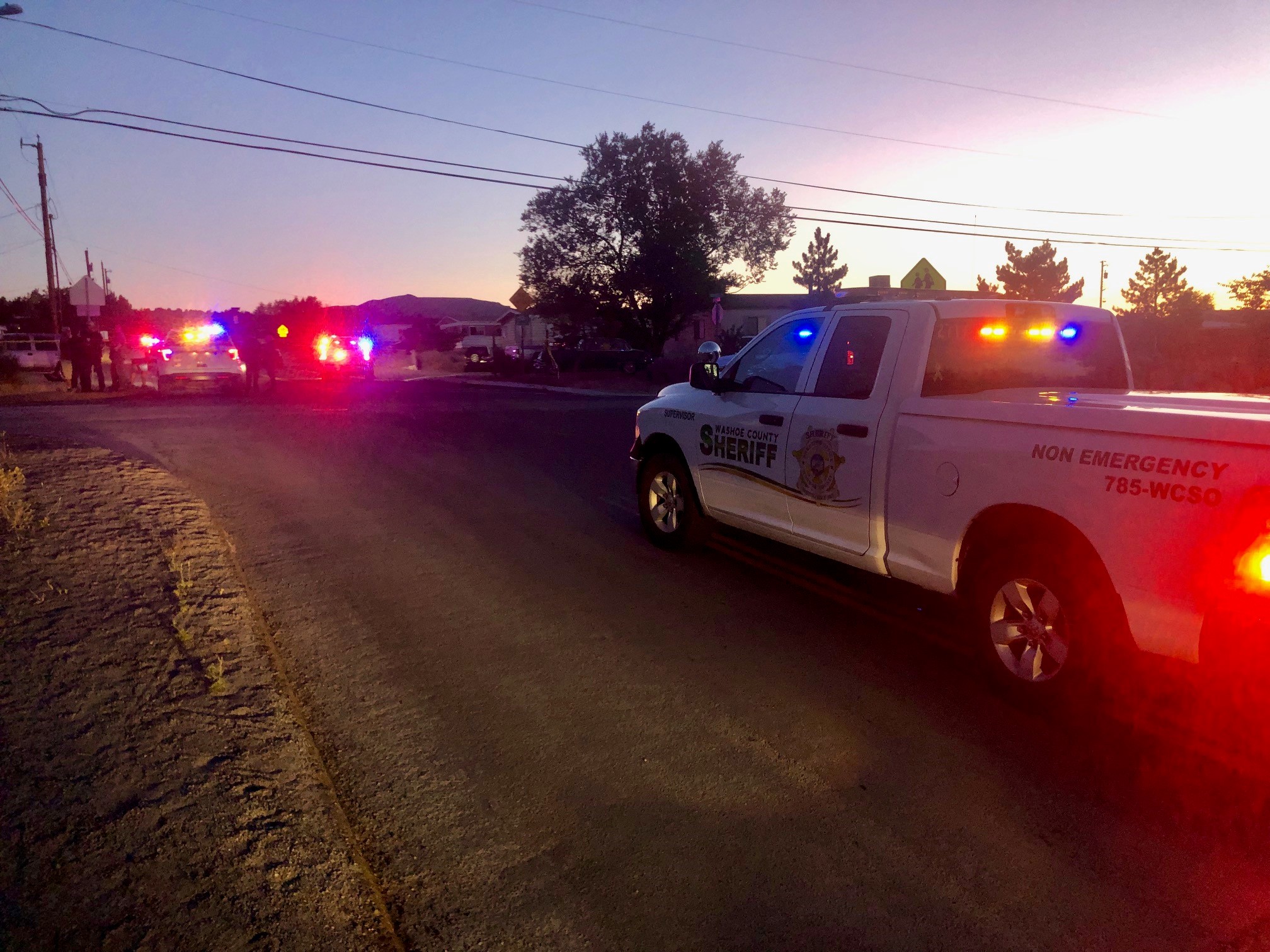 The Washoe County Sheriff's Office is dedicated to preserving a safe and secure community with professionalism, respect, integrity and the highest commitment to equality. Sheriff Darin Balaam is the 27th person elected to serve as the Sheriff of Washoe County since the Office was created in 1861. The Washoe County Sheriff's Office strives to ensure public safety by building trust and creating partnerships within the diverse communities in which we serve. We will promote the dignity of all people supported by our words and actions through open communication while fostering an environment of professionalism, integrity and mutual respect.
###