Washoe County Sheriff's Office
For Immediate Release
PR #:
1900032
Date Issued:
Apr 03, 2019 - 10:02am

---

Washoe County Sheriff's Office and NHP attempt to register more organ donors during Donate Life Month

CONTACT:
Bob Harmon
Washoe County Sheriff's Office
Office 775-785-6235
Cell 775-722-5517
---
The Washoe County Sheriff's Office and Nevada Highway Patrol are teaming up to increase organ donor registration by hosting a friendly competition during the month of April.
April is National Donate Life Month. Throughout the month, special registration pages have been established so that the public can support the agency of their choosing. Those wishing to support the Sheriff's Office may register at: www.nvdonor.org/washoesheriff
Those wishing to support NHP may register at: www.nvdonor.org/dpsnhp
You can also join us Friday, April 26th at the Greater Nevada Field to register and enjoy the game. The first pitch is at 6:30 p.m., gates open at 5:30.
National Donate Life Month focuses attention on the importance of registering to be a donor, while also honoring those who have saved and healed lives through donation. In addition to the registration competitions, Sheriff's deputies plan to display the Donate Life logo on patrol vehicles throughout April and the Sheriff's Office staff are encouraged to wear Donate Life lapel pins to show their support for organ, eye and tissue donation.
"Organ donors can help save thousands of lives," Washoe County Sheriff Darin Balaam said. "One of the most effective ways to help save others through organ donation is to get registered. This is why our staff, along with the men and women of NHP, feel it's important to do what we can to increase awareness for this cause.
"Our ultimate goal is to increase the number of Washoe County residents who make that crucial decision to register."
To learn more about organ, eye and tissue donation, please visit http://www.nvdonor.org
Additional contacts: Monica Myles | Nevada Donor Network
(775-250-5238) | mmyles@nvdonor.org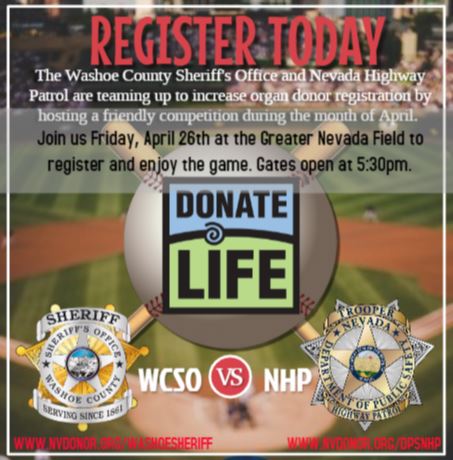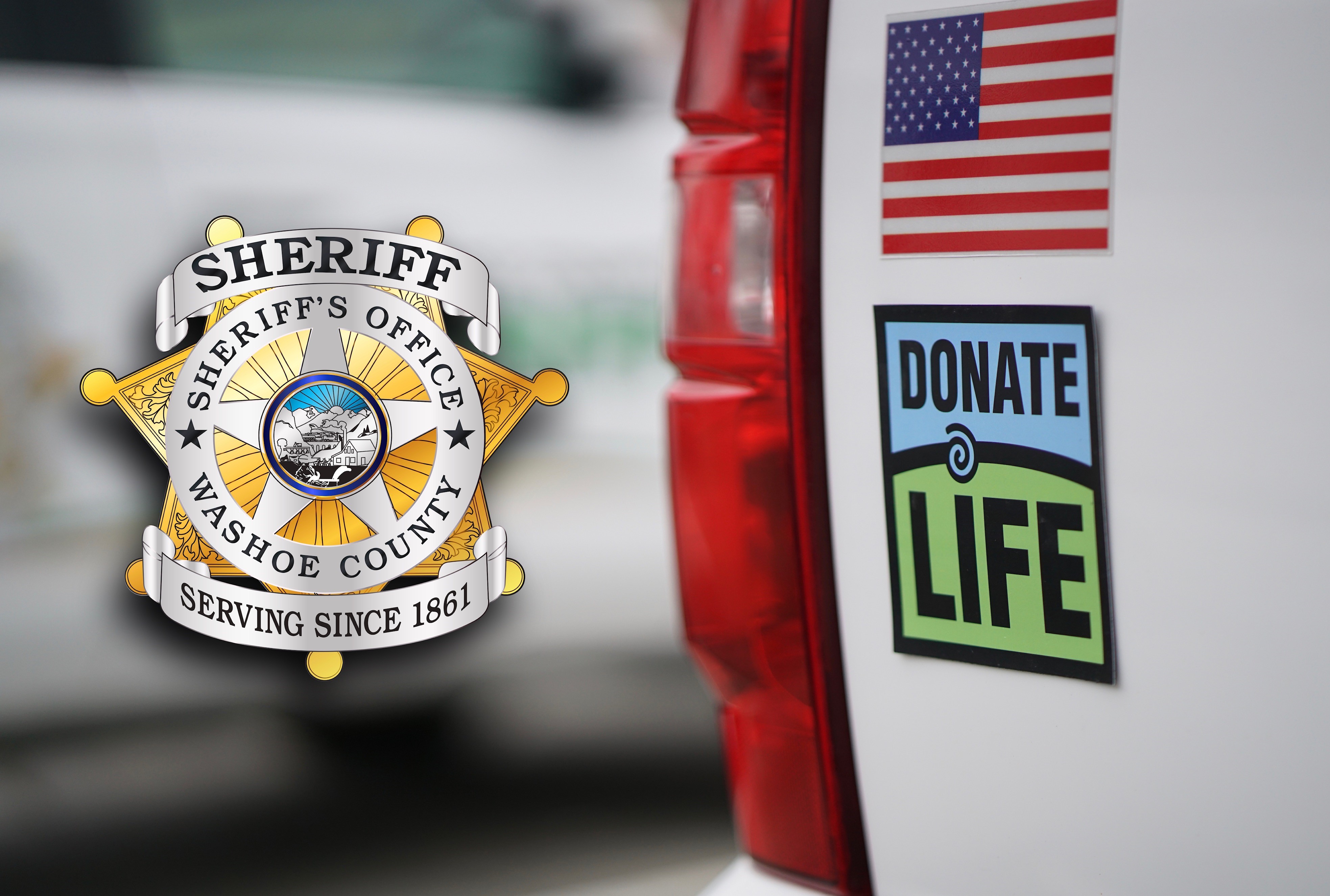 The Washoe County Sheriff's Office is dedicated to preserving a safe and secure community with professionalism, respect, integrity and the highest commitment to equality. Sheriff Darin Balaam is the 27th person elected to serve as the Sheriff of Washoe County since the Office was created in 1861. The Washoe County Sheriff's Office strives to ensure public safety by building trust and creating partnerships within the diverse communities in which we serve. We will promote the dignity of all people supported by our words and actions through open communication while fostering an environment of professionalism, integrity and mutual respect.
###