Jail Counseling Programs
Main Phone: (775) 785-4239 or (775) 328-2918
The Washoe County Detention Facility has continued to expand its Programs Unit to give inmates opportunities for effective rehabilitative experience while incarcerated. The facility currently offers a wide range of self-help programs to incarcerated inmates. Programs include but are not limited to: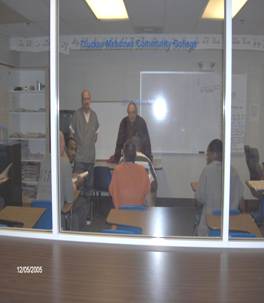 These specialized programs are currently being offered:
General Educational Development (GED)
Alcoholics Anonymous
Narcotics Anonymous
Domestic Violence
Substance Abuse
Parent & Family Workshops
Goal Setting Course
Work Readiness Program
Mental Health
Individual counseling
Religious Services are also available to inmates housed in the Detention Facility.
Under NRS 211, inmates completing their G.E.D and/or 8 sessions of Substance Abuse are eligible to receive a 5-day early release from custody.
Description of classes:
Work Readiness: The Washoe County Sheriff's Office (WCSO) implemented an offender "Work Readiness Program" (WRP). This program will introduce offenders to many different soft skills needed to prepare for work including: goal setting, job searching resources, grooming, manners, explaining criminal history, indentifying characteristics which make a good employee, job application preparation, job interview tips, and how to keep the job. The workshop presents information in a positive manner aimed at enhancing offenders' self esteem. Through Interactive Journaling® offenders learn to cope with the challenges they may face following their supervised release or release from incarceration. Challenges may include dealing with substance abuse issues, mental health disorders, or the transitioning adjustment from incarceration to the community.
Goal Setting Course: Inmates are taught to set SMART (Specific, Measurable, Achievable, Rewarding, and Trackable) goals. Setting goals gives inmates long-term vision and short-term motivation. It focuses inmates' acquisition of knowldege, and helps them to organize their time and their resources so that they can make the very most of their lives.
G.E.D./Vocational Skills: Participants work on secured on-demand multimedia vocational computer based training with pre-testing, post-testing, lab experience, and certification. Participants have access to program volunteers Monday - Friday, to offer assistance as needed.
Domestic Violence/Substance Abuse: American Comprehensive Counseling Services (ACCS) is a privately owned corporation serving Northern Nevada since 1997 that offers a full complement of outpatient mental health assessment and treatment services. ACCS currently provides these services on a contract basis for Washoe County inmates. These services include certified domestic violence, substance abuse group treatment programs, and Parenting and Family Programs. ACCS is committed to enhancing public safety via excellence in psychotherapy and risk/needs assessment.
Women's Empowerment Workshops: Focus on the theme that self-esteem and self-respect empowers women to escape abusive situations. It is this awareness/empowerment that is often the deciding factor whether a woman decides to take action to seek help for her situation or remain in an abusive relationship. Presentations have evolved to include interactive discussions about violence and self-esteem as applicable to the women's own experiences, rather than simply lecturing to the women about these topics without context. It is through these discussions that the women build a rapport with Safe Embrace staff. This rapport has proven to be the key factor in a woman's decision to seek services after incarceration.
SUBSTANCE ABUSE
Number of successful completions 463
Jail Days Saved 2,315
Total Savings $294,005
Substance Abuse REcidivism Rates FY 09/10 (Inmates did not return to WCDF within one year of release)
24% Did Recidivate
76% Did not Recidivate
G.E.D
Number of successful completions 87
Jail Days Saved 435
Total Savings $55,245
Substance Abuse REcidivism Rates FY 09/10 (Inmates did not return to WCDF within one year of release)
35% Did Recidivate
65% Did not Recidivate
Total savings for programs $349,250