Firearm Registration
Shirley Cosmos, Chief Records Clerk
Main Phone: (775) 328-3017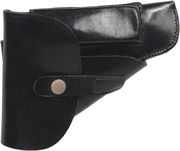 Permit Section Hours:
Monday - Tuesday - Thursday - Friday
7:30 a.m. to 4:00 p.m.
One of the following types of personal identification is necessary in order to obtain any permit or registration offered through the Records Section:
Valid driver's license
State-issued identification card
Current U.S. issued passport
Nevada law does not require that guns be registered. There is no charge for registration of your gun. You must supply the gun's make, model, and serial number.
DO NOT BRING YOUR GUNS INTO THE SHERIFF'S OFFICE.