Concealed Weapons Permits (CCW)
Main Phone: (775) 328-3348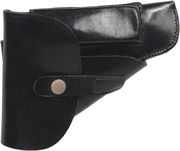 Issuance of Concealed Weapons Permits is regulated by Nevada Revised Statute 202. The process, required in person, includes a criminal history check, submitting fingerprints to the State of Nevada and the U.S. Federal Bureau of Investigation and submitting proof of the successful completion of a course in firearm safety given by a certified Nevada instructor.
APPLICANTS ARE ELIGIBLE TO CARRY ANY HANDGUN.
Please click on the CCW Application link below to obtain all information relevant to CCW application processes, costs and requirements.
CCWs applications are accepted Monday through Friday, 7:30 a.m. to 3:30 p.m.
Applicants are reminded they can submit all their renewal application materials 120 days prior to the expiration of their CCW permit. Per Nevada Revised Statute 202.336, the Sheriff's Office is given 120 days to process applications.
Note: please click HERE for Out of State Carry Concealed Weapon Permits.
Note: please click HERE to view our Frequently Asked Questions regarding CCW's.