Concealed Weapons Permits (CCW)
Lisa Lane
Main Phone: (775) 328-3348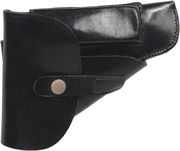 Issuance of Concealed Weapons Permits is regulated by Nevada Revised Statute 202. The process, required in person, includes a criminal history check, submitting fingerprints to the State of Nevada and the U.S. Federal Bureau of Investigation and submitting proof of the successful completion of a course in firearm safety given by a certified Nevada instructor.
Please click on the CCW Application link below to obtain all information relevant to CCW application processes, costs and requirements.
CCWs applications are accepted Monday thru Friday, 8:00 a.m. to 4:00 p.m.