Washoe County Sheriff's Office
For Immediate Release

PR #:
1400076
Date Issued:
Jul 21, 2014 - 11:35am

---

Public invited to help celebrate the 50th Anniversary of the Sheriff's Incline Village Substation this Saturday

CONTACT:
Bob Harmon
Washoe County Sheriff's Office
Office 775-785-6235
Cell 775-722-5517
---
The Washoe County Sheriff's Office invites residents to join them for a celebration commemorating the 50th anniversary of the Incline Village Substation.
Festivities will take place from 11:00 a.m. to 1:00 p.m. on Saturday, July 26, 2014. Residents will have a chance to meet Sheriff's Office staff and learn about the services provided through the Substation. They will also be able to tour the facility and see the results of a recently completed remodeling project.
The Incline Village Substation opened its doors to the public in 1964 to serve the communities of Incline Village and Crystal Bay. The lower part of the Substation provided living quarters for the Station Commander and family. The upper floor housed the public lobby, two jail cells, booking area and dispatch center.
Over the years, the Substation was remodeled to meet the changing needs of the Sheriff's Office and the public. Now the Substation provides a variety of services in addition to assisting with crime reporting, including the processing of concealed weapons permits, work permits, fingerprinting and dog licenses.
Visitors to the 50th Anniversary celebration will also have the chance to meet some of the Sheriff's Office K-9 teams, RAVEN crew and Search and Rescue volunteers along with other staff. Be sure to check out the Substation's large collection of law enforcement patches from agencies around the world. The collection started shortly after the Substation opened in 1964.
What: Washoe Sheriff's Office Incline Village Substation – 50th Anniversary Celebration
When: 11:00 a.m. – 1:00 p.m. on Saturday, July 26, 2014
Where: Incline Village Substation, 625 Mt. Rose Highway, Incline Village
Contact: Bob Harmon (775) 771-8252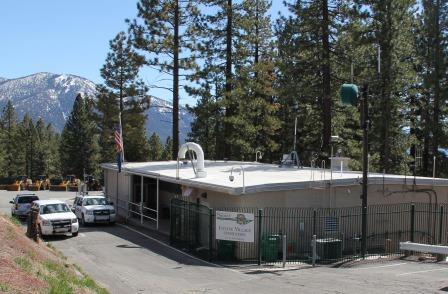 The Washoe County Sheriff's Office celebrated 150 years of proud service and community partnership in 2011. Sheriff Chuck Allen is the 26th person elected to serve as the Sheriff of Washoe County. His office continues to be the only full service public safety agency operating within northern Nevada and is responsible for operating the consolidated detention facility, regional crime lab, Northern Nevada Regional Intelligence Center, Internet Crimes against Children Task Force, court security, service of civil process and traditional street patrols.
###
---

Attached audio files...