Washoe County Sheriff's Office
For Immediate Release

PR #:
1400031
Date Issued:
Apr 16, 2014 - 11:08am

---

Public invited to Sheriff's Office Forensic Science Division's Open House on April 24

CONTACT:
Bob Harmon
Washoe County Sheriff's Office
Office 775-785-6235
Cell 775-722-5517
---
Washoe County residents are invited to get a unique behind-the-scenes look at the Sheriff's Office Forensic Science Division during a public open house from 8:30 a.m. to 4:00 p.m. on Thursday, April 24, 2014.
This open house is a rare opportunity for anyone who enjoys television shows like NCIS or CSI to see how a real life, local Forensic Science Division operates.
Staff will demonstrate how they develop latent prints, test for the presence of blood, get a DNA profile, determine whether or not a white powder is cocaine, and many other types of testing.
Visitors to the open house will also have a chance to put what they learn about Forensic Sciences to work by solving a crime on their own, using a mock crime scene and results of testing found in various sections of the laboratory.
What: Forensic Science Division Open House
When: Washoe County Sheriff's Office, 911 Parr Boulevard, Reno
Where: April 24th from 8:30 am to 4:00 pm.
Contact: If you plan on attending in a group larger than 10 people please call 775-328-2800
The Washoe County Sheriff's Office Forensic Science Division is a full-service forensic laboratory providing services to over 80 local, state, and federal law enforcement agencies in 13 Nevada counties. The Division provides investigative support with a full service crime scene unit and scientific disciplines such as Crime Scene, DNA, Toxicology, Controlled Substances, Firearms and Arson Analysis. The Breath Alcohol Section provides support for Breath Alcohol instruments across Northern Nevada. The Evidence Section houses all of Washoe County evidence as well as Forensic Science Division Evidence. For more information, visit www.washoesheriff.com.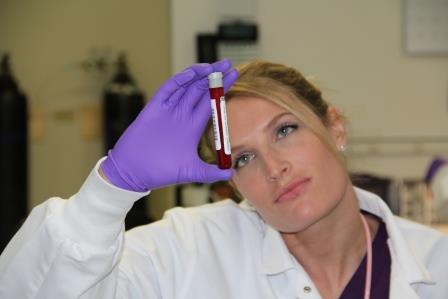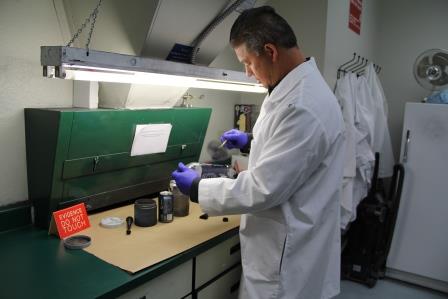 The Washoe County Sheriff's Office celebrated 150 years of proud service and community partnership in 2011. Sheriff Chuck Allen is the 26th person elected to serve as the Sheriff of Washoe County. His office continues to be the only full service public safety agency operating within northern Nevada and is responsible for operating the consolidated detention facility, regional crime lab, Northern Nevada Regional Intelligence Center, Internet Crimes against Children Task Force, court security, service of civil process and traditional street patrols.
###
---

Attached audio files...