Washoe County Sheriff's Office
For Immediate Release
PR #:
1300071
Date Issued:
Jul 03, 2013 - 4:29pm

---

Sheriff's Office Update on Cold Springs Homicide Investigation

CASE #:
WC13-3962
WHEN:
Monday, July 1, 2013 at approximately 5:30 a.m.
WHERE:
17100 block of Crystal Canyon Court, Reno, Nevada (Cold Springs area)
VICTIM/S:
Lacee Nicole Shupe, age 22
SUSPECTS:
Robert Owens, age 41
CONTACT:
Bob Harmon
Washoe County Sheriff's Office
Office 775-785-6235
Cell 775-722-5517
---
The Washoe County Sheriff's Office confirmed with the Washoe County Medical Examiner's Office that formal identification and next of kin notifications have been completed on the deceased subject from Monday's suspicious death investigation in Cold Springs.
The decedent is Lacee Nicole Shupe, age 22, a Cold Springs resident.
On Monday, July 1, 2013, at approximately 5:30 a.m., the Washoe County Sheriff's Office responded to a report of suspicious circumstances in the 17100 block of Crystal Canyon Court in the Cold Springs area. The preliminary investigation showed the incident involved three roommates in which one roommate attacked the other two causing significant injuries.
All three subjects were transported to a local hospital where victim, Lacee Shupe, succumbed to her injuries. The initial cause of death is believed to be sharp force trauma, however a final determination is pending from the Washoe County Medical Examiner's Office.
Details from the preliminary investigation indicate the suspect is Robert Owens, age 41, a Cold Springs resident who was transported for self-inflicted injuries.
The Sheriff's Office asks that anyone with information about these individuals or the incident contact Washoe County Sheriff's Detective Division at (775) 328-3320 or Secret Witness at: (775) 322-4900, http://www.secretwitness.com/, or text your tip to 847411 (TIP411) keyword - SW.
Photo: 2012 Booking Photo of Suspect Robert Owens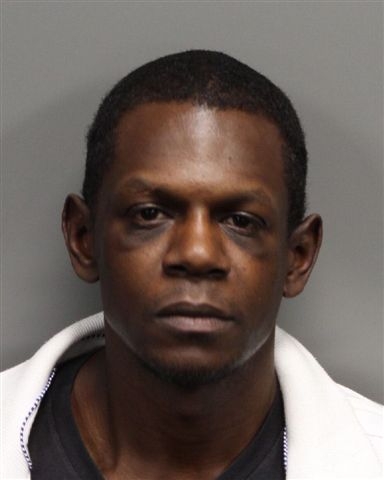 The Washoe County Sheriff's Office celebrated 150 years of proud service and community partnership in 2011. Sheriff Chuck Allen is the 26th person elected to serve as the Sheriff of Washoe County. His office continues to be the only full service public safety agency operating within northern Nevada and is responsible for operating the consolidated detention facility, regional crime lab, Northern Nevada Regional Intelligence Center, Internet Crimes against Children Task Force, court security, service of civil process and traditional street patrols.
###