Washoe County Sheriff's Office
For Immediate Release

PR #:
1300070
Date Issued:
Jul 05, 2013 - 7:05am

---

Tim Kuzanek promoted to Undersheriff for the Washoe County Sheriff's Office

CONTACT:
See below
---
Tim Kuzanek, a 20-year veteran of the Washoe County Sheriff's Office, was promoted to the position of Undersheriff this week. The Undersheriff is second-in-command to the Sheriff and responsible for the managerial oversight of all Sheriff's Office operations and fiscal management.
Undersheriff Kuzanek was serving as Assistant Sheriff of the Administration Bureau until he was promoted to his new role by Sheriff Michael Haley on Monday.
"I've known Tim for a long, long time," Sheriff Haley said. "He is a critical thinker and a hard worker. He believes firmly in the Sheriff's Office team and has the leadership skills necessary to keep that team on the right track."
Undersheriff Kuzanek said he looks forward to putting his years of experience to work for the benefit of the Sheriff's Office and the communities it serves.
"We've done such great work over the years and it is going to be my honor to help lead this organization as we create even more successes in the future," Undersheriff Kuzanek said.
Undersheriff Kuzanek began service with the Washoe County Sheriff's Office as a Detention Deputy in 1993. Since then, he has gained line and command experience in all three of the Office's Bureaus: Detention, Operations and Administration. As Assistant Sheriff of the Administration Bureau he was responsible for the Sheriff's Forensic Science Division, Administrative Services, Regional Public Safety Training Center, Training Division, Research & Development, Backgrounds, Community Relations, Regional Animal Services, and Dispatch.
Undersheriff Kuzanek has also served as the Director of the Northern Nevada Counter Terrorism Center and as the Washoe County Sheriff's Office Governmental Affairs Representative. Additional assignments have included the Special Weapons and Tactics Team, Narcotics, and Hostage Team.
He is a member of the National Sheriff's Association, International Association of Chiefs of Police, Nevada Sheriffs' and Chiefs' Association, American Society for Industrial Security, Southern Police Institute Alumni Association, High Technology Crime Investigation Association, International Association of Law Enforcement Analysts, Security Executive Council, Nevada Airports Association, and the National Association for Search and Rescue.
On Monday, Sheriff Haley appointed Anthony Miranda as the new Assistant Sheriff of the Administration Bureau.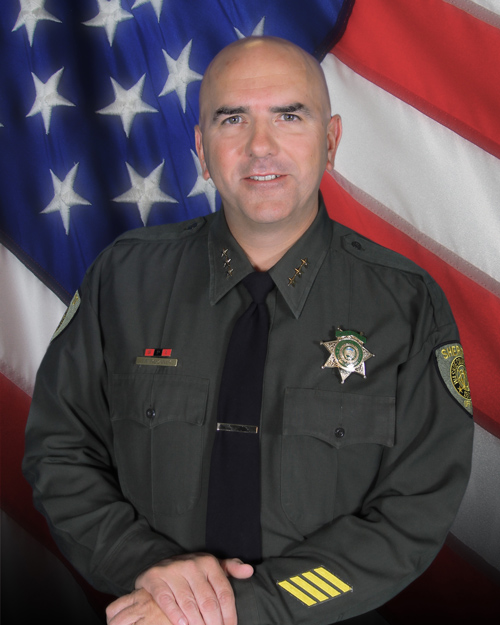 The Washoe County Sheriff's Office celebrated 150 years of proud service and community partnership in 2011. Sheriff Chuck Allen is the 26th person elected to serve as the Sheriff of Washoe County. His office continues to be the only full service public safety agency operating within northern Nevada and is responsible for operating the consolidated detention facility, regional crime lab, Northern Nevada Regional Intelligence Center, Internet Crimes against Children Task Force, court security, service of civil process and traditional street patrols.
###
---

Attached audio files...