Washoe County Sheriff's Office
For Immediate Release
PR #:
1200095
Date Issued:
Jul 27, 2012 - 9:35am

---

Sheriff's Office and TMFPD Respond to 5 Spot Fires in Sun Valley, Sheriff's Detectives Deem Fires as Intentionally Ignited

CASE #:
WC12-5152
WHEN:
Wednesday, July 25, 2012 from approximately 10:34 p.m. to 11:41 p.m.
WHERE:
Sun Valley area, all in close proximity
CONTACT:
Deputy Armando Avina - Public Information Officer
911 Parr Blvd Reno, NV 89512
Office 775-328-6370
---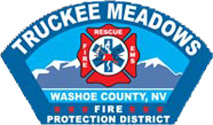 The Washoe County Sheriff's Office and the Truckee Meadows Fire Protection District (TMFPD) responded to 5 separate spot fires all in close proximity in Sun Valley on Wednesday, July 25, 2012 between 10:34 p.m. to 11:41 p.m.
The first fire was reported at 10:34 p.m. in the area of Leon Drive and East Gepford Parkway where a fire caused minor damage to a Gepford Park structure.
The four additional spot fires were in brush and vegetation, no structures were damaged and no persons were injured. These fires were reported in the following areas:
500 block of Summerhill Drive at 10:38 p.m.
Area of East 2nd Street and Alexander Court at 10:44 p.m.
5100 block of Oetting Lane at 11:18 p.m.
300 block of East Gepford Parkway at 11:41 p.m.
The Sheriff's Office is actively investigating these occurrences as criminal arson cases. Detectives in the Special Operations and Investigations Division encourage anyone with information on these incidents to contact their office at (775) 328-3320 or Secret Witness at (775) 322-4900 or www.secretwitness.com, or text the tip to 847411 (TIP 411) keyword-SW.
The Washoe County Sheriff's Office celebrated 150 years of proud service and community partnership in 2011. Sheriff Michael Haley is the 25th person elected to serve as the Sheriff of Washoe County. His office continues to be the only full service public safety agency operating within northern Nevada and is responsible for operating the consolidated detention facility, regional crime lab, Northern Nevada Counter Terrorism Center, Internet Crimes against Children Task Force, court security, service of civil process, traditional street patrols and Regional Animal Services.
###