Washoe County Sheriff's Office
For Immediate Release
PR #:
1200093
Date Issued:
Jul 22, 2012 - 7:08am

---

Sheriff's Office Leads Reno Officer-Involved Shooting Investigation from Saturday, July 21st

CASE #:
WC12-5055
WHEN:
Saturday, July 21, 2012 at approximately 3:40 PM
WHERE:
200 block of Mill Street Reno, Nevada
CONTACT:
Deputy Armando Avina - Public Information Officer
911 Parr Blvd Reno, NV 89512
Office 775-328-6370
---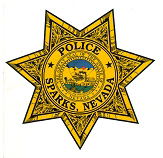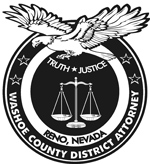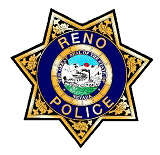 On Saturday, July 21, 2012 at approximately 3:40 PM, officers from the Reno Police Department responded to a reported fight involving a baseball bat in the 200 block of Mill Street, Reno, Nevada.
While officers were attempting to investigate the circumstances and make contact with one of the subjects involved, an officer involved shooting occurred.
One subject was transported to the hospital for what is believed to be non life threatening injuries.
In accordance with the policy of the Reno Police Department, the involved officer has been placed on routine administrative leave.
The Regional Officer Involved Shooting Team, comprised of the Washoe County Sheriff's Office, Reno Police Department, Sparks Police Department and Washoe County District Attorney's Office is conducting a joint investigation into the shooting. The Washoe County Sheriff's Office is the lead agency conducting the investigation.
Additional details will become available as the investigation continues.
No officers were injured during the incident.
Anyone with information regarding this case is asked to call the Washoe County Sheriff's Office at (775) 328-3320 or Secret Witness at (775) 322-4900.
Additional Contact Information:
Sergeant Dennis Carry
Washoe County Sheriff's Office - Special Operations and Investigations Division
The Washoe County Sheriff's Office celebrated 150 years of proud service and community partnership in 2011. Sheriff Chuck Allen is the 26th person elected to serve as the Sheriff of Washoe County. His office continues to be the only full service public safety agency operating within northern Nevada and is responsible for operating the consolidated detention facility, regional crime lab, Northern Nevada Regional Intelligence Center, Internet Crimes against Children Task Force, court security, service of civil process and traditional street patrols.
###