Washoe County Sheriff's Office
For Immediate Release
PR #:
1200072
Date Issued:
Jun 08, 2012 - 7:37am

---

Wild Horses Rescued in Congested Areas Near U.S. 395

CONTACT:
Tami Cummings
Community Relations
911 Parr Blvd Reno, NV 89512
Office (775) 785-6205
---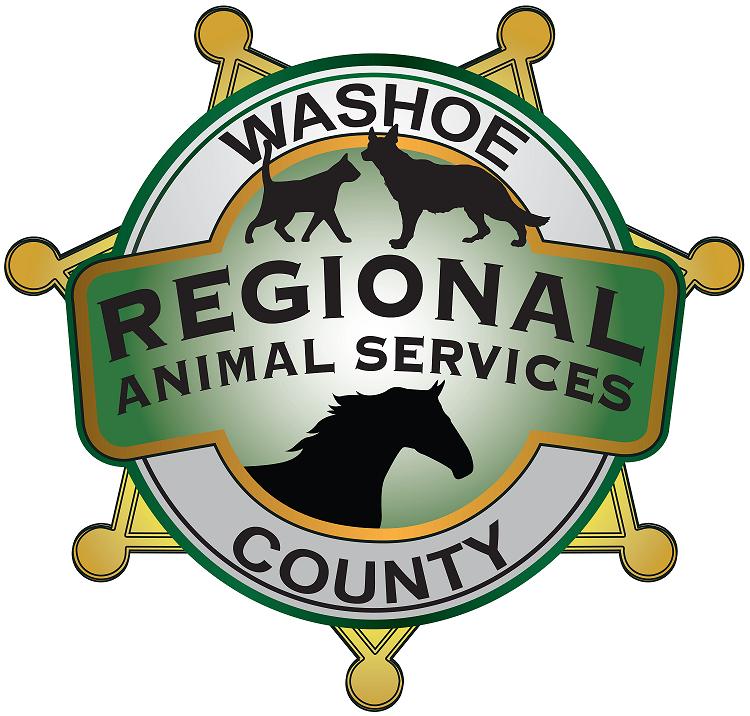 Contact: Barry Brode, Regional Animal Services Director 775-328-2142
Officers from the Washoe County Sheriff Regional Animal Services responded to the area of U.S. 395 in Pleasant Valley yesterday on a report of wild horses posing difficulties for commuters on the highway.
Animal Service Officers were able to contain all four of the wild horses in a corral owned by a local resident. Sheriff's Deputies arrived on scene to to assist in the safety and well-being of the horses and the public.
The horses had been displaced due to the Washoe Drive fire on January 19th, 2012. Due to lack of food in the burned area of the Virginia Foothill range where the horses normally roam, they eventually managed to get across U.S. 395 on the west side where food was more readily available. However, the west side presented a problem when the horses wandered near the roadways away from the mountain ranges.
The State of Nevada Agricultural Department, who oversees the wild horses, also responded as well support from two Officers from the Nevada Division of Wildlife and Troopers from the Nevada Highway Patrol.
Animal Services arranged for a four horse trailer to transport the horses to safety. Local Pleasant Valley resident Debra Douglas loaned out several livestock corral panels to create a chute to funnel the horses into the trailer. Collectively, Sheriff Deputies, Animal Service Officers and NHP Troopers disassembled the panels and reassemble them at the corral where the horses were contained. The Deputies and Officers set a perimeter around the contained horses to help funnel them into the trailer. Nevada Brand Inspector Jim Lindsey and Lt. Bobby Smith from Animal Services carefully drove the horses into the chute and the awaiting trailer where they were safely loaded without injury.
The horses were then transported to the Nevada State Prison wild horse adoption program in Carson City, where they will be trained and prepared for adoption.
Thanks to the collaborative efforts of all the agencies involved, these horses were rescued and transported without incident, and are now in an environment that will allow them to thrive.
Photos below taken by: Shirley Shoopman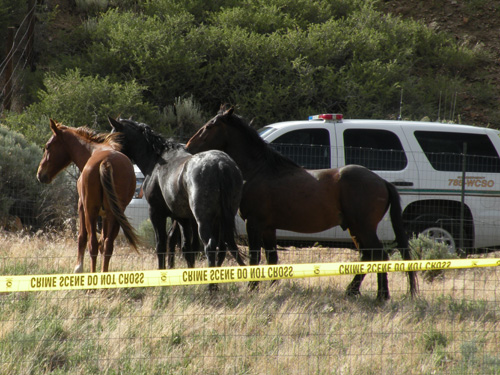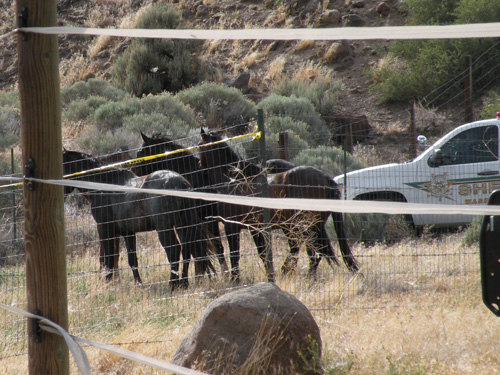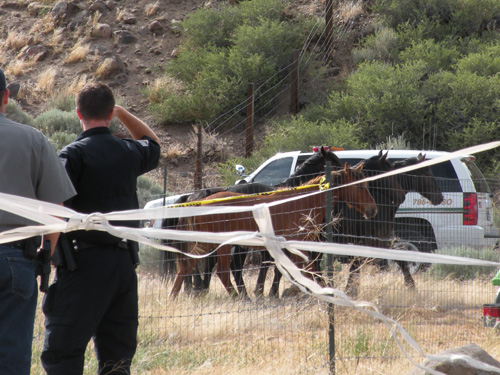 The Washoe County Sheriff's Office celebrated 150 years of proud service and community partnership in 2011. Sheriff Michael Haley is the 25th person elected to serve as the Sheriff of Washoe County. His office continues to be the only full service public safety agency operating within northern Nevada and is responsible for operating the consolidated detention facility, regional crime lab, Northern Nevada Counter Terrorism Center, Internet Crimes against Children Task Force, court security, service of civil process, traditional street patrols and Regional Animal Services.
###